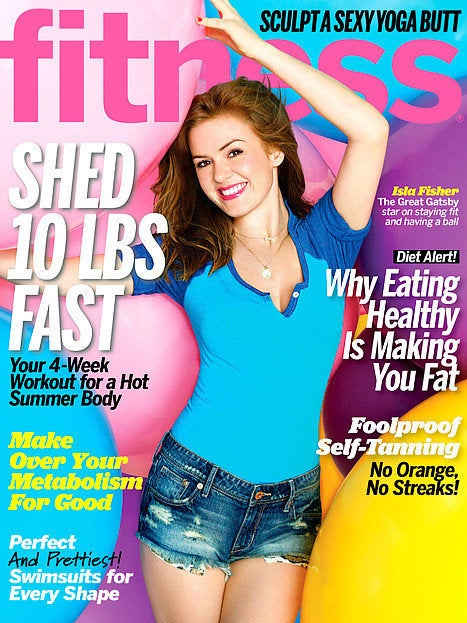 "I gained 65 pounds with my first baby and 70 with my second. I had severe morning sickness both times, so I mostly ate supersize bowls of white pasta with loads of butter and cheese because that was the only thing that took away the nausea," she told the magazine, adding that she had to shoot "Confessions of a Shopaholic" just three months after giving birth to Olive, and producers hired a trainer to whip her back in to shape.
"That was both inspirational and terrifying because I didn't want to let the trainer down. After I had my second daughter, I slowly lost the weight by breast-feeding, hiking Runyon Canyon [in Los Angeles] and working with a trainer every couple of weeks," she revealed to Fitness.
"For me, so much about life is acceptance. You can look in the mirror and find a million things wrong with yourself, or, you can look in the mirror and think, 'I feel good, I have my health, and I'm so blessed.' That's the way I choose to look at it. I don't need to be perfect," she told the magazine. "I don't even own a scale. I have two young daughters and I wouldn't want them to see me weighing myself all the time. I don't think it sends the right message."
Fisher even says she's alright with the fact that her stomach "will never be flat again," because "it reminds [her] of [her] greatest achievement: [her] babies."
BEFORE YOU GO
PHOTO GALLERY
Before/After Pregnant Stars