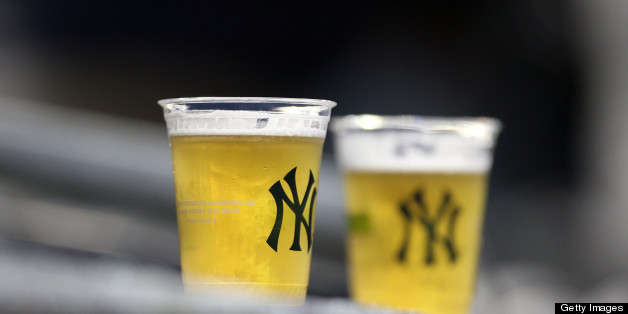 The Brewers Association defines craft brewers as small, independent and traditional. More specifically, the brewers must produce six million barrels of beer or less, and "less than 25% of the craft brewery is owned or controlled (or equivalent economic interest) by an alcoholic beverage industry member who is not themselves a craft brewer."
When writer Amanda Rykoff went to opening day at Yankee Stadium on April 1, she discovered that the Yankees had a new "Craft Beer Destination," featuring Blue Moon, Leinenkugel's Summer Shandy, Crispin Cider and Batch 19. Slight problem though: none of those are craft beers. They are all produced by MillerCoors, which certainly doesn't fall under the Brewers Association definition. Moreover, Crispin isn't actually a beer, and the Summer Shandy isn't 100 percent beer.
"Once again, the Yankees have figured out yet another way to charge a superior price for an inferior product," Rykoff lamented on her Tumblr.
The Yankees listened to Rykoff though, and have now re-named the stand the "Beer Mixology Destination," reports NPR. We guess that's better, though we're not totally seeing the mixology angle here...
Okay, so the Yankees goofed. But the silver lining in all of this is that stadiums are now feeling the pressure to offer something beyond the standard big beer names. Various actual craft beers are now being sold at stadiums around the country. Along with a better brew selection, food options are improving too. There's nothing wrong with a ballpark frank and a cold beer, but it's nice to know that maybe that hot dog and booze will start to taste a little better than it used to.
Take a look at some of the range of beers now offered at stadiums:
BEFORE YOU GO