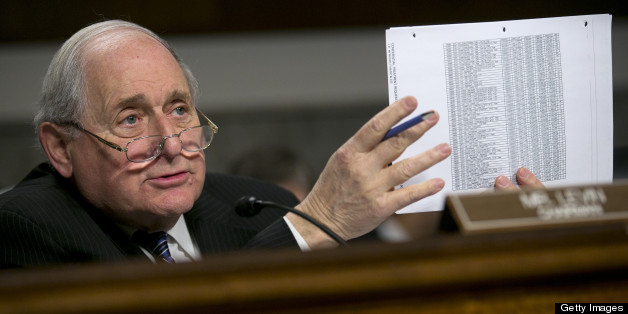 The Saginaw, Mich. office of U.S. Sen. Carl Levin (D) was evacuated Wednesday due to a suspicious letter, the Detroit News reports.
"Earlier today, a staffer at my Saginaw regional office received a suspicious-looking letter," Levin said in a statement. "The letter was not opened, and the staffer followed the proper protocols for the situation, including alerting the authorities, who are now investigating. We do not know yet if the mail presented a threat. I'm grateful for my staff's quick response and for government personnel at all levels who are responding."
There have been several incidents in the last several days in which politicians have received suspicious mail.
A bomb squad was sent to the U.S. Capitol, and part of the building was evacuated following the discovery of two suspicious packages Wednesday.
The Associated Press reports that a suspect is being questioned in connection with that incident.
This week, police also reportedly intercepted letters addressed to President Obama and Sen. Roger Wicker (R-Miss.) that were coated with ricin, a poisonous toxin.
Levin has served in the Senate since he was elected in 1978. He announced earlier this year he would not be seeking re-election.

BEFORE YOU GO
PHOTO GALLERY
Notable Moments In Filibuster History