 By Kourtney Jason for YourTango.com
During the recent award season, who wasn't moved by Ben Affleck's gushing words about his wife, Jennifer Garner? He spoke of their lasting love, great relationship, and beautiful family every time "Argo" swept another award.
But back in the day, Ben wasn't quite such marriage material. When he was dating Gwyneth Paltrow, she described her then-beau's perfect woman as "any sort of stripper at Scores. Anyone that serves cold beer in a bikini." That doesn't sound like Jen. Or Gwyneth!
After a rehab stint in 2001 for alcohol abuse, Affleck was able to put the family man pieces together. He's been happily married since 2005 and is quite the doting dad to his three kids, regularly running errands and enjoying casual movie date nights with his wife.
Of course, Ben isn't the only Hollywood husband to gush about his wifey to the media. Below is our list of the most awesome husbands in Tinseltown.
Channing Tatum Once a stripper known as "Chan Crawford," Channing Tatum and Jenna Dewan met on the set of "Step Up" in 2006. Seven years later, Mr. Sexiest Man Alive still takes the time to woo his wife by leaving humorous notes around their house. "I like drawing little faces and writing little stories and hiding them in places," he said. "I'm a practical joker. My favorite one is putting one under the toilet seat. She always wakes up before I do, so I enjoy the surprise of 'Haha! I got you!'"
The couple has been married since 2009 and will become parents to their first child later this year. And Channing thinks Jenna wears pregnancy very well. "I think it's one of the sexiest things ever!" he said about his wife's growing baby bump. Can these two be any more adorable?!
Blake Shelton This reformed bad boy has found lasting love with fellow country superstar Miranda Lambert. And he's quite the smitten lovebug when discussing their love story. "I think she has probably tamed me a bit," he says of his wife. "Or maybe it's because I'm 35, and you start to calm down anyway. But I think a lot of it has to do with feeling settled and lucky to have ended up with the person I really wanted to be with. To me, that's being tamed in the best possible way. You just say to yourself, 'I'm done, I'm thrilled, I couldn't be any happier.' I think -- and I'm sure Miranda would agree -- the idea of actually 'taming' your partner is not our style. We accept and understand each other. Miranda would never want to tame me into being somebody I'm not, and I would never try to do that to her." Talk about meeting your match!
Matthew McConaughey First comes kids, then comes marriage, then comes one more baby for Matthew McConaughey and model Camila Alves. Matthew easily could have played the Clooney bachelor card, but he chose family life with Camila. And he's been wowing us as a husband and father ever since. "I've got a wife who challenges me," he said. "There were two movies I wanted to do last year, but they were back-to-back with no separation. She was like, 'You want to do it -- buck up, grab your nuts, and make it happen. We'll be there with you." Camila wins in the supportive wife category, but Matthew wins in showing how love can change a man for the better.
Joel Madden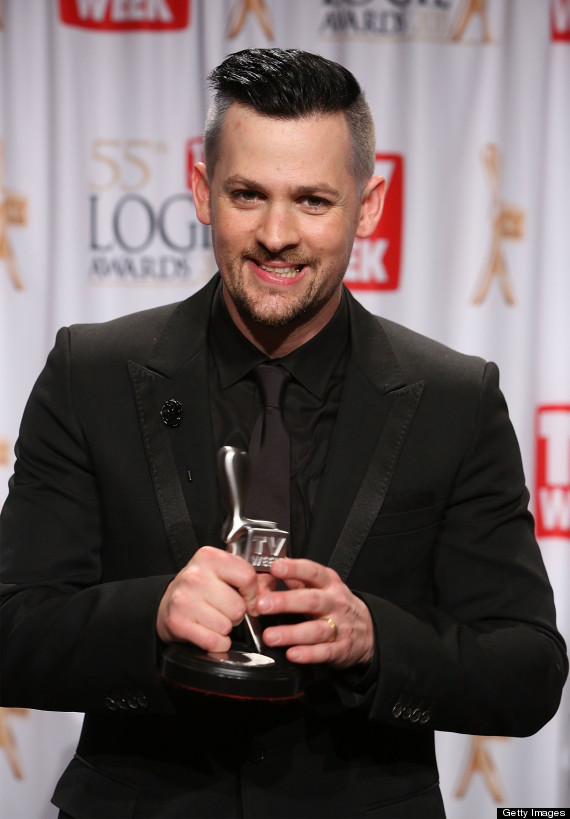 The tattooed Good Charlotte rocker is a man eager to tell the world about the woman he loves. Joel Madden and Nicole Richie just recently celebrated their second wedding anniversary, and soon after, Joel was posting on Tumblr about the love of his life. He wrote, "Special dedication to my wife. We just spent a few days off the grid celebrating our 2nd wedding anniversary. Sometimes I keep it to myself and sometimes I can't help myself and I gotta tell the whole world how much I love her. This is one of those times. I can't help it. I feel like the luckiest man alive to have my wife and kids. When the world outside breaks me down, they build me back up. Hope everyone out there finds this kind of love." We think Nicole is the lucky one, Joel!
Daniel Craig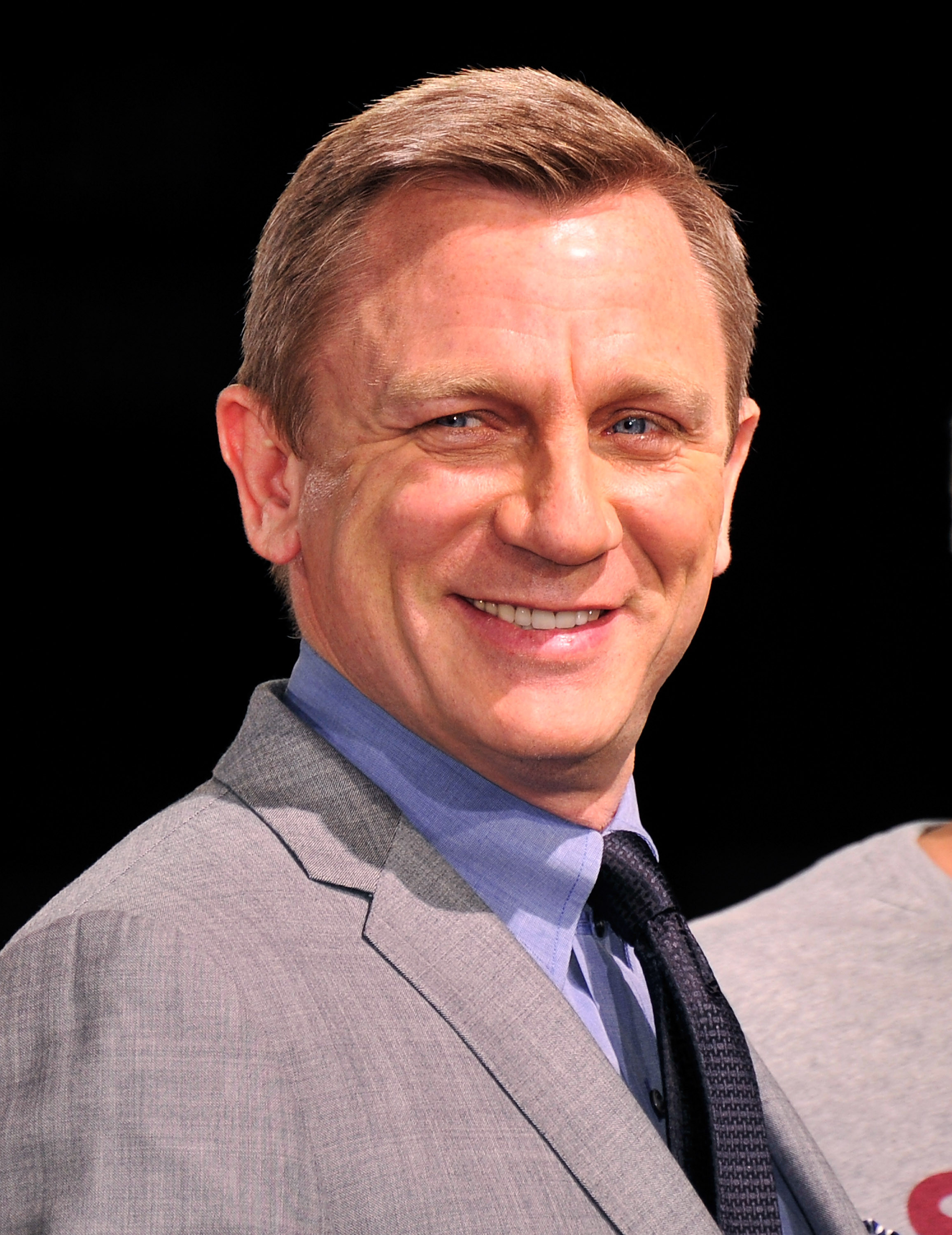 James Bond put a ring on it. Daniel Craig and Rachel Weisz met in 2010 on the set of Dream House and were married in a secret ceremony soon after. Even to this day, they have kept their relationship private, and that might just be the secret to their success. "I'm in love and I'm happy. That is as far as I'm prepared to go," Daniel said, during the recent promotion of Skyfall. "Life is long, life goes wrong, and I don't want to say something now that might be thrown back later. If you sell it off, it's gone. It's precious ... It's worth more than money. You can't buy your privacy back." We commend Daniel on this healthy outlook, especially when working to make your relationship last.
Matt Damon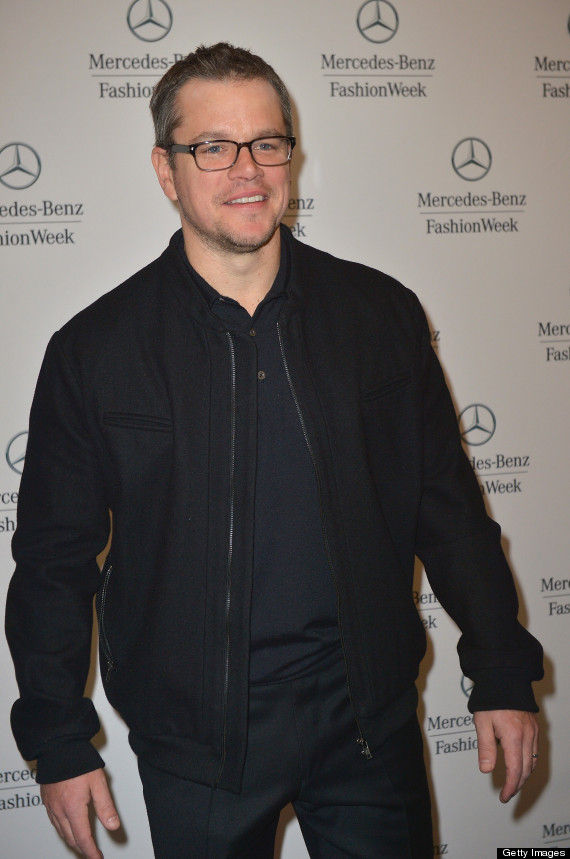 He's dated Minnie Driver, Winona Ryder, and a slew of other beauties, so no one expected Matt Damon to fall so easily into married life. But the actor has one lesson in love he wants everyone to take to heart. "The moral is that when you're tired, suck it up and go to the bar because you might meet your wife," Matt says of meeting his wife Luciana at a Miami bar in 2003. The actor was in town shooting the comedy "Stuck on You" when friends pressured him to join them for drinks. "We ended up at a bar where my wife was the bartender. I literally saw her across a crowded room ... I don't know how else our paths would have crossed if that didn't happen," he said.
The two married at New York's City Hall in 2005 and are the proud parents to four children. Cheers to this lasting bar romance.
Sacha Baron Cohen Shocked that Borat makes a top-notch husband? Sacha Baron Cohen's wife, actress Isla Fisher, says she's lucky to be married to the funnyman. "Choosing to be together every day is incredibly romantic. I love marriage. I think it's a wonderful institution and it's the most important decision you make," she said. "Life is filled with highs and lows, and you have a best friend to share it with you. It's amazing. It's like winning the lottery, having a good partner." Isla even converted to Judaism to be with Sacha. Prior to their 2010 wedding, she said, "I would do anything -- move into any religion -- to be united in marriage with him. We have a future together, and religion comes second to love as far as we are concerned."
Jay-Z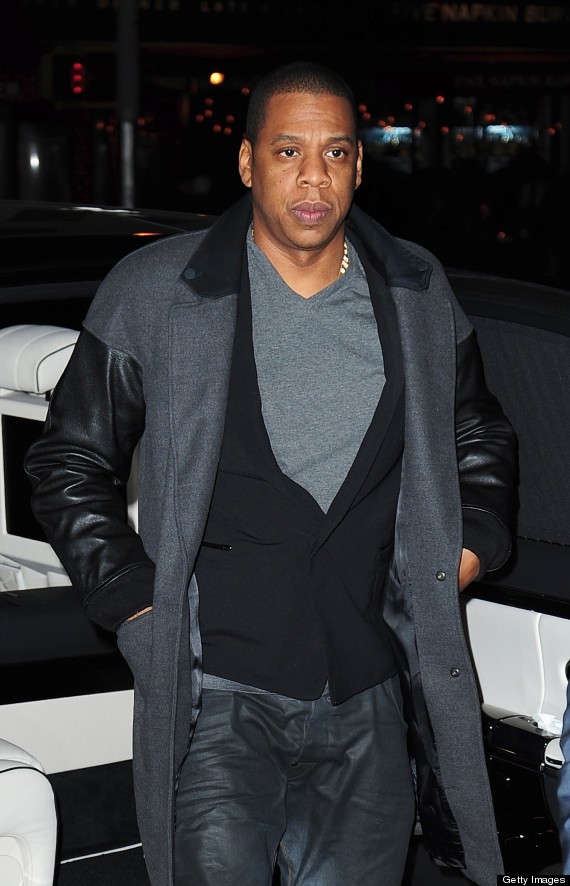 How do you get Queen B to fall in love with you? If you're Jay-Z, you take your time and build a strong friendship first. Beyonce revealed the two were friends who shared many phone conversations for over a year before they started dating. And if Bey crowns Jay as her "foundation," we know he's a solid husband. "I would not be the woman I am if I did not go home to that man." All hail Bey and Jay!
John Krasinski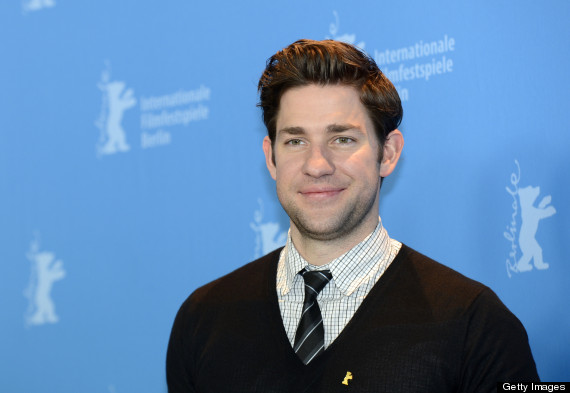 We fell in love with him as "The Office" star Jim Halpert. But could John Krasinski live up to his on-screen counterpart's husband charm? He's actually one-upped himself with his marriage to and constant gushing about his other half, actress Emily Blunt.
Just as "The Office" has changed the American sitcom, it's also changed John's life. "I wouldn't have met my wife. I wouldn't have been out in L.A. Truly, when I say the show has given me everything, it's given me everything," he said.
Chris Pratt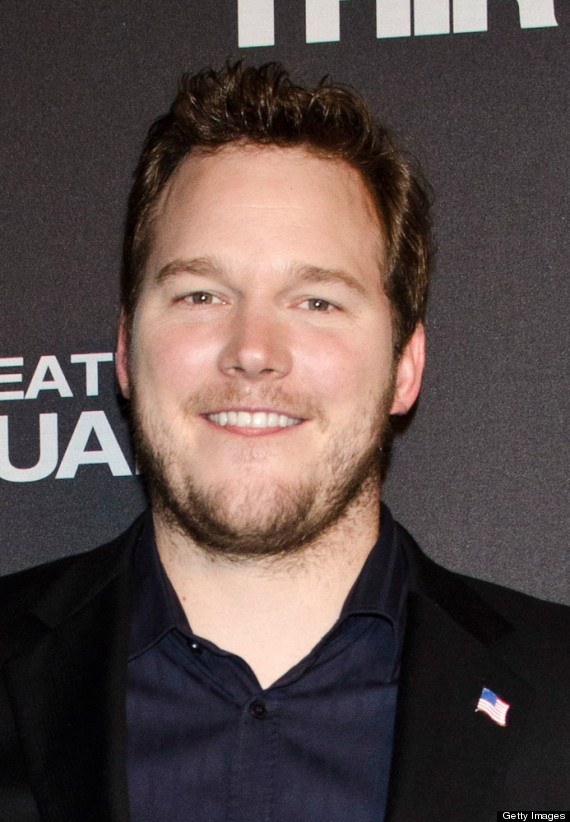 For Parks and Recreation star Chris Pratt, it was love at first sight with funnygal Anna Faris. "I knew I wanted to marry her pretty soon [after I met her]," he said. "It took a while for me to admit it, because it would be crazy to be like, 'I want to marry you' the first day I met her. But I could have!" Showing off his sweet side, Chris wore a wedding band before the two were even married. "I just kind of wanted one," he said. "She got one and I was like, 'I want one!'"
More Stories On YourTango:
Which Reality Star Wears This Massive Engagement Ring?
10 Biggest Wedding Day Mistakes Brides Make
Are Diamond Engagement Rings Worth It?