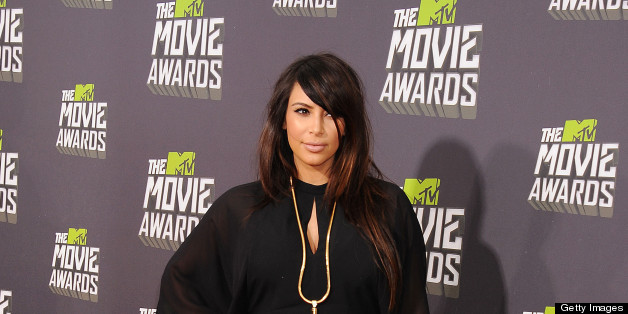 Kim Kardashian has worn some bold maternity looks since announcing her baby news in December (hello, spiked strapless cutout dress). So we never would have guessed that the expectant reality star lacked body confidence at any point in her pregnancy thus far.
However, in an interview with E! News, sister Khloe Kardashian reveals that Kim, 32, hasn't been quite as comfortable as she seems -- but now she's come to embrace her changing physique.
"She's really great, I think she's finally feeling great about her pregnancy," Khloe, 28, said.
She added, "There's an awkward time, you're not really showing and you don't feel like your old self. So now that her bump is alive and in full effect, she's having fun showing it off!"
If you need further proof, Kim debuted her bare baby bump in an Instagram photo earlier this month.
And Kim herself told E! News last month, "Now that my belly has popped a little bit, you can really see it, and it's really, I think, a sexy thing."