Maggie Gyllenhaal likes to experiment with fashion, but this takes experimenting a bit too far.
The 35-year-old actress donned a bizarre outfit for the 2013 Riverkeeper's Fishermen's Ball at Pier 60 in New York City on April 16. Gyllenhaal paired a faux fur sweater vest with a printed dress, leggings and suede knee-high black boots. Whoa.
Still, the mom-of-two has admitted that she lacks knowledge about style and beauty.
"Hair and makeup are interesting for me because I never wore makeup growing up. My mother doesn't wear makeup, she cuts her hair really short, never dyes it, doesn't even shave her legs. I never learned any of that," Gyllenhaal told Interview magazine. "I've had to find it as an adult. My late twenties were when I really started to think about the joys of being a woman."
See Maggie's interesting look below: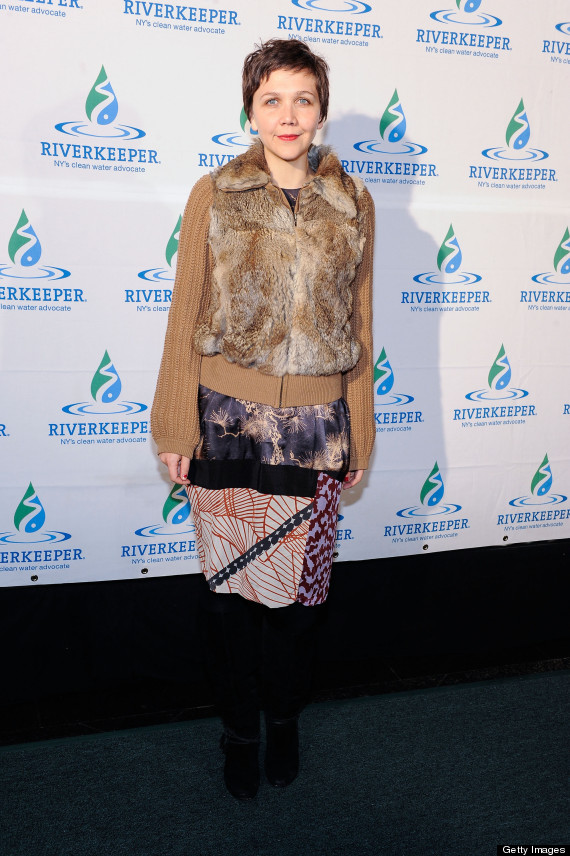 BEFORE YOU GO