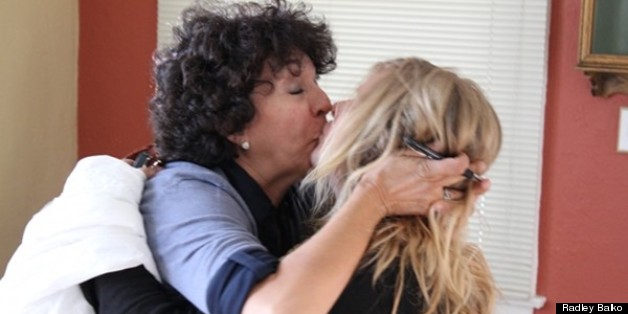 I was in Bisbee, Arizona yesterday to do some reporting for a story on how the artsy, bohemian little town just north of the Mexican border is taking a stand in favor of civil unions -- in defiance of the rest of the State.
Late in the afternoon I met with Mayor Adriana Badal for a photo and interview. Badal, who is straight and married, has been leading the effort to afford legal rights to same-sex couples. With me were Jennifer Garland and Melissa Reaves, a lesbian couple hoping to be the first married (or "civilly unioned," I guess) when and if the new law takes effect.
When it was time to take the photo, Mayor Badal asked me how she should pose. I jokingly said something to the effect of "Show me a pose that demonstrates how you feel about gay marriage." She quickly grabbed Reaves, and I snapped this photo.
Granted, Bisbee is a small town. But it's rare to see a politician show that sort of spontaneity, whimsy, and even take a bit of a risk. It was kinda' great.
Look for the story next week.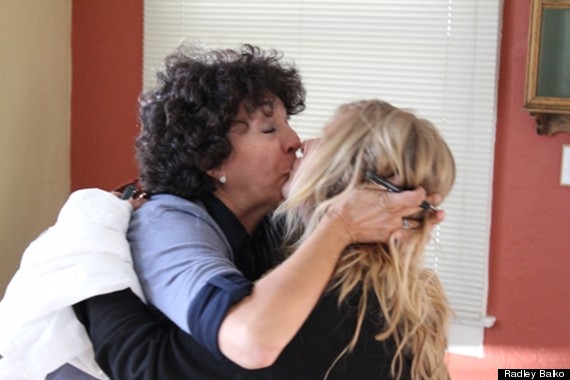 BEFORE YOU GO