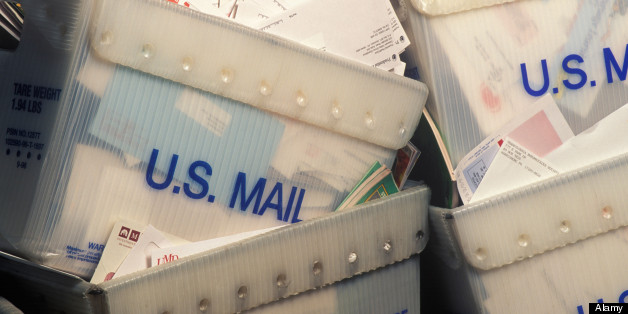 The United States Postal Service is hemorrhaging money -- $25 million a day to be precise.
That's one frank admission that was made Wednesday by Postmaster General Patrick R. Donahoe, who blamed the government for preventing the post office from adapting to technological changes in the business world.
"Our financial problems are due to the restrictive laws that prevent us from fully responding to changes in consumer behavior," Donahoe said while testifying before the House Oversight and Government Reform Committee.
The USPS is "operating with a broken business model," Donahoe said. Despite a growing customer base, the Postal Service lost $1.3 billion in the last three months of 2012 alone.
The USPS has made attempts to revise its business model. In February, the government agency announced it would cut mail delivery on Saturdays to cut losses.
"Our financial condition is urgent," Donahoe said at the time.
The idea, however, was abandoned earlier this month after it failed to garner congressional approval.
On Wednesday, Donahoe pleaded with Congress to allow the agency to help itself.
"We need the flexibility under the law to implement our new delivery schedule," he said.
(h/t Washington Post)
BEFORE YOU GO
PHOTO GALLERY
Why The Postal Service Is Not Obsolete