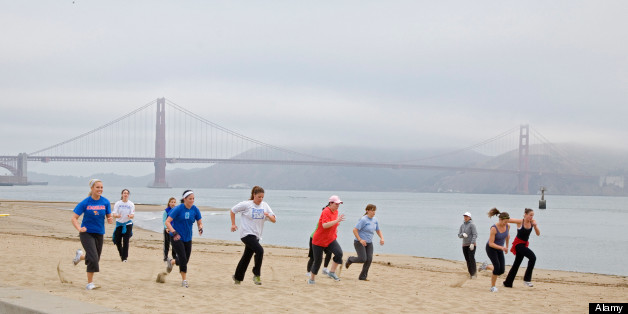 SAN FRANCISCO -- Bay Area runners who participated in the Boston Marathon have experienced a range of emotions in the days since tragedy struck the finish line.
But one thing remains consistent among them: They refuse to stop running.
"Targeting a group of runners isn't going to make us sit at home," said San Francisco resident Erin Bank, who finished the race about an hour before two bombs exploded near the finish line Monday, killing three and injuring more than 170. She got the news while celebrating at a nearby bar.
"It's going to make us put on our shoes and run for those who were affected," she said. "When runners are pissed off, what do we do? We go out and run."
Bank, 31, said she expects the events in Boston will strengthen her running community at home. She participates in a weekly run with a group of friends, and this week, they plan on wearing Boston Marathon bibs to show support. "San Francisco has such a big running community that everyone knows someone who was affected," she said. "We're all in solidarity over this."
Sarah Brinker agrees. "I really think people will be more enthused than ever," said the 27-year-old San Francisco resident, who ran with her twin sister and was two blocks away from the finish line when she heard the explosion. "I'm not going to let some psycho take this away from us."
In the wake of the attack, Bay Area runners turned to members of their community for support. "There were definitely people coming in and talking about what happened," said Lori Shannon, the owner of Oakland-based athletic shop See Jane Run.
Shannon, along with other area running stores, is sponsoring a vigil Thursday night in the form of a silent three-mile flashlight run. "We're so far away; people feel isolated," she said. "They feel like they can't do anything from the other side of the country. This gives them an opportunity to come together in honor of those who were injured or killed. To let the world know they're not going to back down."
On Tuesday, members of the San Francisco Road Runners Club organized a special race through the city's Sunset District in a route that spelled out "BOSTON." More than 70 runners participated.
(Story continues below)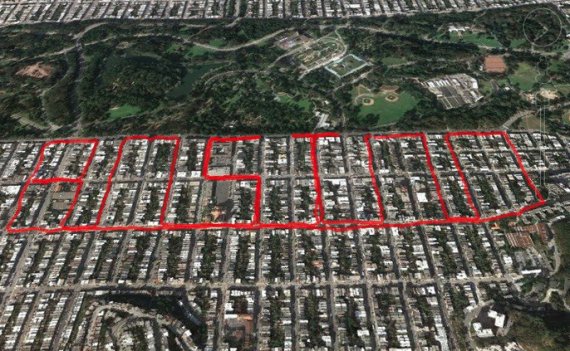 "You could feel the positivity and deep commitment of every local runner," said Meghan Cox.
Cox, 27, grew up in the Northeast and recently moved to San Francisco. "I had to give back; I had to show my friends and family back home that the West Coast loves them just as much," she said. "I've been so touched by the unwavering support and dedication of the running community here."
The Bay Area in particular fosters an array of races and related events. "Northern California has one of the strongest, most diverse running communities in the whole country," said Tony Coffey, the head coach of Impala Racing, a post-collegiate women's running team based in San Francisco. "There are events almost every weekend, all sorts of race distances, on the roads, on trails, on tracks. That will continue to happen."
And San Francisco officials have begun working with the organizers of upcoming large-scale races, such as the San Francisco Marathon and Bay To Breakers, to find ways to improve security.
"When something tragic like this happens, it makes us go back and review all of our processes to see if they can be improved," explained Anne Kronenberg, executive director of the San Francisco Department of Emergency Management.
Kronenberg insisted the city already thoroughly prepares for security threats at major public events. "During the Giants' World Series Parade, the police force checked every single trash can up and down to route," she said.
According to Jim Nantell, spokesman for the San Francisco Marathon, daily registrations have skyrocketed since Monday. "People see participation as a way to demonstrate their resilience," he said.
Meanwhile, many local runners have already resolved to show their support by participating in the Boston Marathon again next year.
San Francisco resident Taylor Ahlgren, 31, who ran the marathon in a zebra costume, said his friend plans on finishing next year's race at the exact time the bomb went off. "He wants to show that this isn't keeping us from what we love in life and what we love to do," he said. "I think that's the only way to respond."
Bank agrees. "If I was at all questioning whether I'd be in Boston next year," she said, "now I know for sure that I will be."
BEFORE YOU GO
PHOTO GALLERY
Boston Marathon Explosion (GRAPHIC PHOTOS)