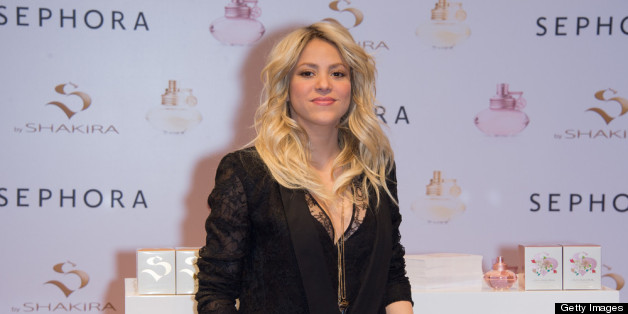 Shakira is asking a New York judge to throw out a massive $250 million lawsuit filed against her by ex-boyfriend Antonio de la Rua, who claims he's responsible for her success.
The New York Daily News reports that the "The Voice" star has filed documents stating that she's a self-made woman, and her ex, whom she dated for more than 10 years before splitting in 2011, is not entitled to any of her fortune.
In an affidavit, the 36-year-old pop star claims she was already a "well-known and recognized artist" with a "solid" international career when she first met de la Rua at a concert in Argentina in 2000. The singer also disputes his claims that he was her business partner, calling him just "one of my numerous advisors."
Furthermore, Shakira goes so far in the affidavit as to state that she only hired her ex out of pity:
"Though he lacked experience or knowledge of the music industry, in 2005, at his request, I decided to involve him in some matters relating to the business," she said, explaining that he was "unemployed" at the time, following the forced resignation of his father (the former president of Argentina) in 2001.
Shakira's ex filed the lawsuit against the singer in September 2012, seeking 18 percent of the profits from her deal with Live Nation -- a contract reported to be worth approximately $100 million.
ALSO ON HUFFPOST:
PHOTO GALLERY
BEFORE YOU GO
The Voice