A rabbit who has been taking Twitter by storm is going to make your Wednesday infinitely better.
Imitating the trailblazing, ultrameme-spawning, pancake-wearing bunny who came before him, this latest floppy-eared Twittebrity, known to the world as Vinnie, has been very busy modeling a diverse array of headgear. To wit:
ICE CREAM CONE: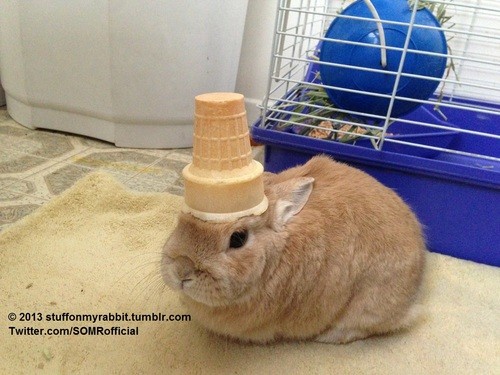 BANANA: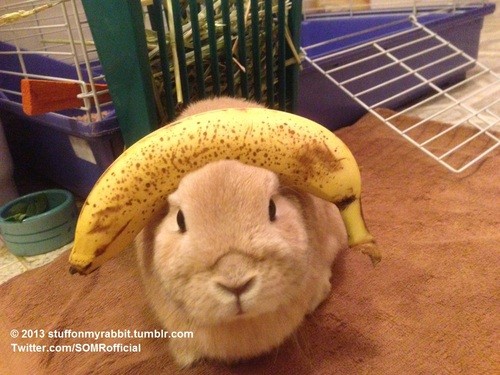 SALT SHAKER: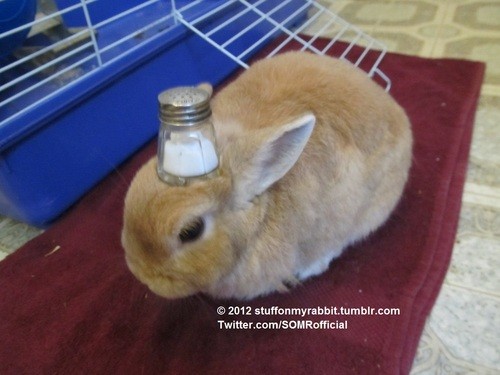 TOILET PAPER: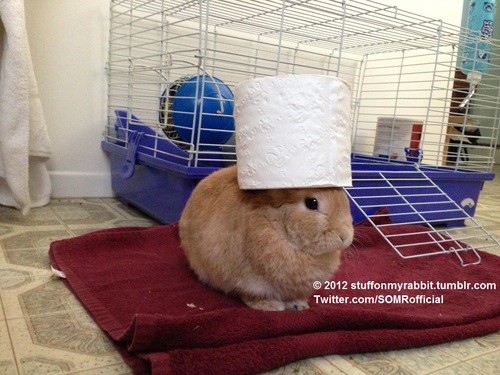 Since his April 14 Twitter debut -- which featured the classic pancake-on-head photograph -- Vinnie has attracted some 190,000-plus followers.
PANCAKE: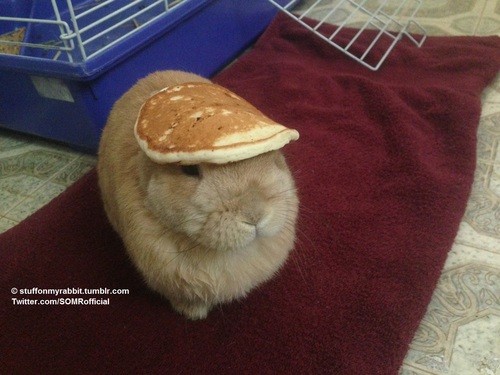 "The pancake is on its rabbit and all is right in the world," wrote Redditor 'slowest_hour,' as this adorable pic went viral on the social news site this week.
Vinnie's first claim to fame was the "Stuff On My Rabbit" Tumblr, which has been featuring his bizarre collection of accoutrements since 2012.
According to Vinnie's owner, the new Twitter account is not affiliated with the bunny or his Tumblr. However, since Vinnie's successful Twitter debut, the rabbit's owner has set up an official Twitter account. (Click here to see Vinnie's official Twitter account.)
As for the inspiration behind the rabbit's constantly changing (but always entertaining) headgear, Vinnie's owner explained last year:
I remember seeing Oolong [the original pancake-wearing rabbit] and thinking, 'That is hilarious' but he's not the reason I started.

I just remember petting Vinnie and then setting [a] red pen on his head...and being so pleasantly surprised he sat there with it on his head for a good 10 seconds until he moved. I took a few more photos with my phone and showed my husband and a few friends, and they cracked up. I posted the pen photo on Facebook, and a friend of mine said, "This should be a tumblr blog." Thanks to him, stuffonmyrabbit.tumblr.com was born.
To see more stuff on Vinnie the rabbit, go to his Tumblr here.
Note: This post has been updated with additional information about Vinnie the rabbit's new official Twitter account. It has also been updated with images from the bunny's official Tumblr.