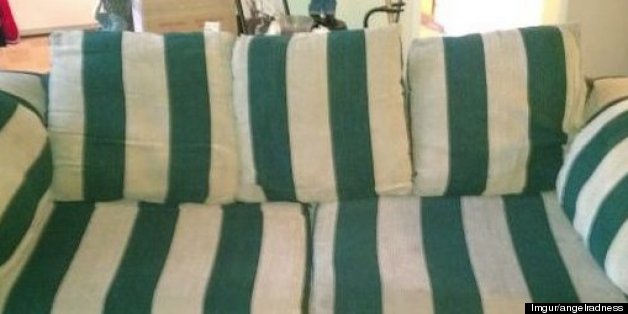 There's no shortage of weird objects to be found on Craigslist. Who doesn't need a Free VCR with a porno video stuck in it? Or a furnished apartment that comes with 16 cats? (Hint: We don't.)
Today we bring you a new, ridiculous Craigslist ad, this one advertising a "divorce couch." What, exactly, is a "divorce couch"? Just ask Imgur user angelradness, who tried to pawn off the couch on Craigslist after it brought bad relationship luck to her and its past owners.
"Single-handedly responsible for 3 divorces and one long term relationship breakup," she wrote. "Successfully kept one divorcee single for two years. A proven track record!"
See the full ad below:
Unhappily married couples, we have found the couch for you.
Tell us what you think of this anti-love seat below, then click through the slideshow below for some of the most ridiculous ads we've ever come across on Craigslist.
PHOTO GALLERY
The Craziest Craigslist Ads
BEFORE YOU GO