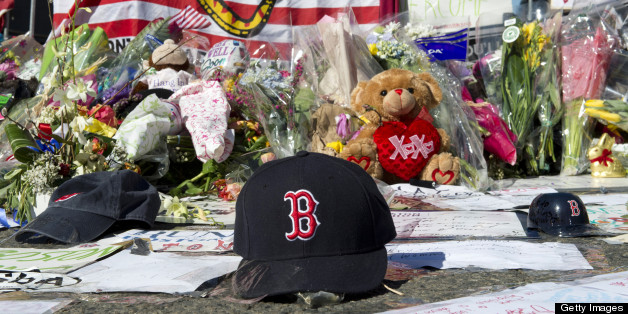 An online fundraising effort for a former Sacramento woman and her husband who were severely injured when bombs detonated at the Boston Marathon was fast approaching its $100,000 goal Wednesday night.
The story of 32-year-old Jessica Kensky, a 1999 graduate of Sacramento's St. Francis High School, and her husband, Patrick Downes, touched hearts as it spread through media nationwide and abroad.
Kensky is a nurse at Massachusetts General Hospital. Her husband, a doctoral student in psychology, went to Boston College.
The couple, who live in Cambridge, Mass., were standing near the finish line of the marathon Monday when the bombs exploded. Each lost their left leg as a result of the injuries they sustained, according to an online Wall Street Journal story.
Kensky is the daughter of Herman and Katherine Kensky of Gold River. Family members could not be reached for comment.
A page created by friends hosted by GiveForward.com, which helps users create fundraising sites, was established to raise money that will go toward the couple's medical bills and related costs. As of about 9 p.m. Wednesday, the site reported a total of $82,686 from 1,442 donors.
Many of the donors were listed as anonymous, and many, whether friends or strangers, offered words of hope and encouragement.
One couple wrote, "God Bless. We are just friends of friends of yours. Heard your story. So sorry for you. May God bless you both."
Another donor said, "We are Sandy Hook and we choose love. I am sending my love and support."
BEFORE YOU GO
PHOTO GALLERY
Boston Marathon Explosion (GRAPHIC PHOTOS)