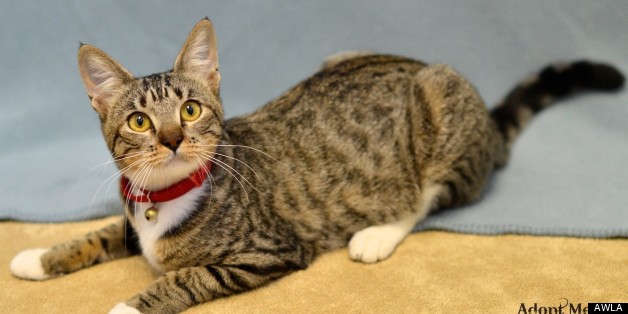 Seems like we could all use some photos of adorable animals to look at right about now.
These babies come with an added bonus: they are all available for adoption:
This week's adoptable animals come from the Animal Welfare League of Arlington, the Montgomery County Humane Society, the Washington Animal Rescue League and the Washington Humane Society.
And if you're looking for something wonderful to do this Earth Day, you can help the Animal Welfare League of Arlington's rabbits, guinea pigs and birds have fresh organic veggies to enjoy this spring.
On April 22, Girl Scout Troop 1251 from Mary Ellen Henderson Middle School in Falls Church will be putting the finishing touches on a garden, where cabbage, broccoli, lettuce, parsley and carrots are being grown to feed AWLA's small companion animals.
"I have to say I do not know of too many small companion animals in county shelters that receive organic produce!" says Kerry McKeel, communications manager for AWLA.
Want to check it out? The final planting takes place at 3 p.m. on April 22, at the Animal Welfare League of Arlington (2650 S. Arlington Mill Dr., Arlington, Va.).
BEFORE YOU GO