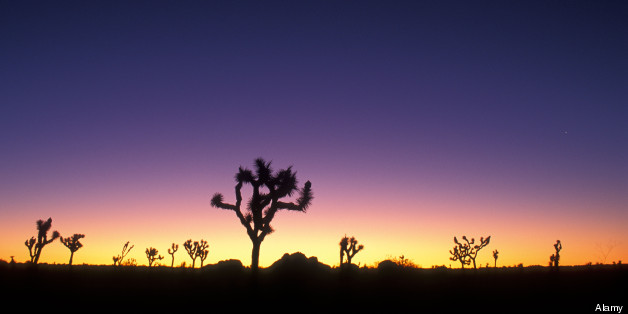 Joshua Tree National Park's Rattlesnake Canyon, closed to the public for two weeks, has been visited this week by a group of Good Samaritans helping to remove ugly scars from the park's towering granite boulders.
Ninety students from the private Urban School of San Francisco arrived Monday to work on the vandalism that forced park officials to close the 308-acre canyon April 5.
Kris Bailey, an administrator and communications director at the independent high school, said that 90 students -- the entire junior class -- and a dozen faculty members left campus Monday morning to make the 500-mile trip by bus.
"They've done some hands-on cleaning, but mostly it's been carrying water up the tall rocks," Bailey said.
Urban School students are familiar with the rugged terrain because they've been coming down to the park to do trail work for 19 years.
"Unfortunately, this year they've had to help clean up vandalism," Bailey said.
The school has been working with the National Park Service for 30 years, as part of the community service curriculum, according to Bailey.
Students and faculty are expected back in the Bay area on Friday night.
Joshua Tree Park Ranger Lorna Lange said that while the high school group will work with the park service on the trails and some of the defaced areas, the cultural sites cannot be cleaned until a conservator is on site.
"All cleaning has to be done so it doesn't harm the environment," Lange said.
(c)2013 the San Bernardino County Sun (San Bernardino, Calif.)
Visit the San Bernardino County Sun (San Bernardino, Calif.) at www.sbsun.com
Distributed by MCT Information Services