Sex and beer apparently don't mix in Sweden, where government-owned liquor stores have banned a brewer from using a cartoon of a topless woman on its brew's label.
Brewer Amager Bryghus changed the label of its special edition Lust Beer at the request of state run alcohol company Systembolaget, which said it was too "sexual" for the country's alcohol laws, Swedish newspaper The Local reports.
(Yes, now you can scroll down to find a picture of the label)
Even after the Danish brewer submitted 10 different versions of the label, Systembolaget stood by its assertion "that sexual success can not be associated with drinking beer," as The Local paraphrased it. The label apparently also featured a suggestive account of brewing the beer that included "heavy cheek kissing" -- scandalous!
There's now a black oval on the label where the cartoon woman used to be.
Sweden has a history of sensitivity toward risque marketing. After nearly banning all ads that might interpreted as sexist in 2008, the government said such a law would interfere with free speech, BBC reports.
Various groups have gotten hopped up about beer labels deemed offensive in the past. Canadian restaurant Earls recently decided to change the name of its Albino Rhino beers after receiving complaints, while the Alabama Alcoholic Beverage Control Board banned Dirty Bastard beer last year, Fox News reports.
Here's the label (it's the one on the left, obviously):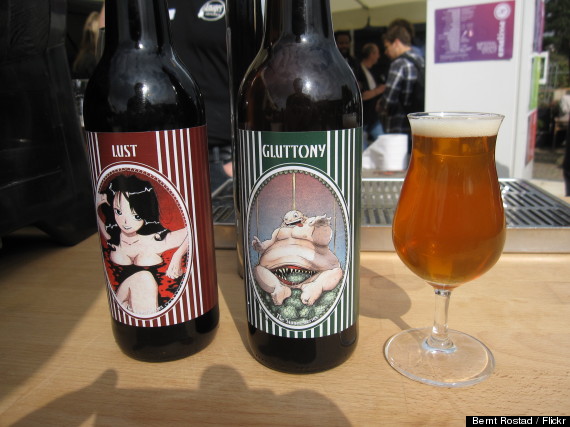 (Hat tip: UPI)
PHOTO GALLERY
BEFORE YOU GO
President Obama Drinking Beer
PHOTO GALLERY
President Obama Drinking Beer