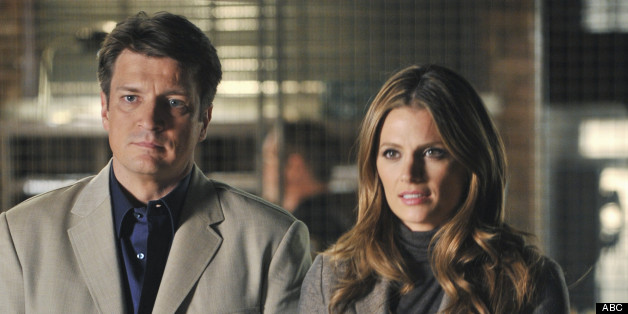 On Thursday night, just a few days after tragedy struck in Boston, TNT aired a rerun of the "Castle" episode "47 Seconds," a 2012 installment that centered on a bombing at an Occupy Wall Street-like protest.
In the Season 4 episode, which originally aired on March 26, 2012, Castle (Nathan Fillion) and Beckett (Stana Katic) realize that the key to investigating the bombing was to reconstruct the 47 seconds prior to the explosion, which killed five people. "Their future, their plans, everything is just gone in a flash," Castle eerily said in the episode. "It makes you think about those things in your own life that you don't want to put off anymore ... " Beckett confessed.
"Castle" fans were disturbed to see the rerun on TNT on Thursday and confused as well, considering ABC postponed an upcoming episode of "Castle" called "Still," which features Beckett stepping on a pressure sensitive bomb. "Still" sees the team search for a way to disarm the explosive, while Castle argues with Beckett about who fell for whom first in an effort to distract her from the life-threatening situation.
TNT has since issued an apology to "Castle" fans, according to Rob Moynihan of TV Guide Magazine.
TNT's statement for airing bomb-centric #Castle repeat: "We deeply regret any distress that Thursday night's ep may have caused."

— Rob Moynihan (@robmoynihan) April 19, 2013
Check out fan reactions to TNT's airing of the "Castle" bombing episode.
New episodes of "Castle" air Mondays at 10 p.m. ET on ABC.