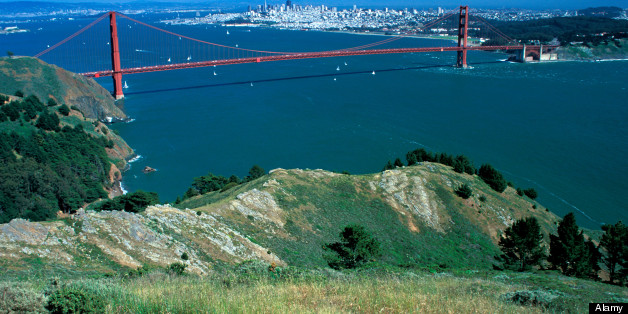 Happy Earth Day, San Francisco!
Our city is famous for being the most beautiful place in the universe. And we have a rich history of environmentalism, as our residents have strived for centuries to keep it that way.
We're also living proof that it's easy being green, frequently topping national rankings of eco-friendly areas. (Our Los Angeles editor even called our trash cans "judgmental," since the landfill receptacle is always half the size of the compost bin.)
Heck, Earth Day was even invented here.

So what are you doing to help celebrate San Francisco's splendor? We hope you'll find inspiration and express gratitude for your surroundings by spending a few extra minutes giving back.
In the mean time, we're collecting images of the Bay Area's most amazing natural wonders below. Upload a photo of your favorite spot to pay homage: