A Republican facing up to a year in jail for a 2012 drunken boating accident is now holding an unusual fundraiser for his 2014 reelection effort.
On May 11, Maryland Del. Don Dwyer (R-Anne Arundel) will be holding a "Gun Rights and Liberty BBQ."
According to the event website, the aim of this gathering is to raise money for Dwyer's own campaign "as well as an organized effort to defeat the anti gun legislators across the state who voted for and supported" Maryland's recently-passed gun control legislation.
The funds will be raised with the raffling of two assault weapons: an AK-47 and an AR-15, a weapon used during the Sandy Hook, Aurora, Colo. and north Texas District Attorney shootings. These are among the weapons that will no longer be available for sale in the state come October, when Maryland's gun law takes effect.
Already, Dwyer has seen a swirl of local media attention around his rifle raffle.
In an interview with Fox 5 Washington, Dwyer defended his raffle, saying "the right to keep and own firearms is the fundamental basis of liberty that the founding fathers recognized in this country."
If a person cannot own a firearm, "you have no liberty," Dwyer added. "The new law is no law at all."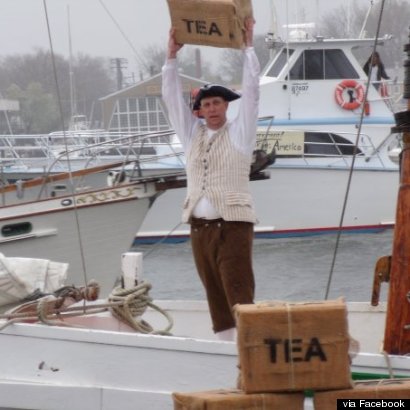 The idea of giving away an assault weapon in a contest is not new. Samuel Joe Wurzelbacher, better known as "Joe the Plumber," held an internet drawing for an AR-15 that ended on March 31. Last August, Missouri State Rep. John McCaherty (R-High Ridge) held a fundraiser where an AR-15 was raffled off in support of his reelection campaign.
Dwyer -- who faces up to a year in jail and $1,940 in combined fines for charges relating to the boat accident, which he partially attributes to his colleagues' support for marriage equality -- set up a website for people to purchase the $5 raffle tickets in early April; the drawing will be held on July 6.
In an interview with Baltimore's ABC 2, Dwyer was asked about the appropriateness of raffling off the weapons in light of recent shootings.
"Don Dwyer says and does what he believes whether people like it or not," Dwyer said. "And if they don't like it they can unelect me. Fortunately for me I continue to get elected."
BEFORE YOU GO
PHOTO GALLERY
Pivotal Moments In The Federal Gun Control Debate