"Gossip" singer Beth Ditto looked all shorts of amazing at the 24th annual GLAAD Media Awards Saturday night, showing off a fit and fab figure as she walked the red carpet with fiancee Kristin Ogata.
Ditto chose a figure-hugging black dress and studded kitten heels to display her curves and looked positively radiant as she posed for photos.
The couple announced their engagement last year and their wedding is set for June 1, sparking speculation that the singer -- like so many brides-to-be -- lost the weight for her big day.
The 32-year-old has been vocal in the past about her figure and embracing her plus-size, telling The Advocate back in November that "it's really cool that there are people like Adele on the cover of Vogue and Rolling Stone, and like I think it's really important that people are talking about your body, because if they don't, then you'll never be able to break that barrier."
A few months prior, Ditto explained being content with her five foot, 200-pound figure, telling German publication Ticket "As a teenager I got sick one time and lost a lot of weight. I was very unhappy and I think this combination got stuck in my mind."
Well, Beth, we think you look splendid.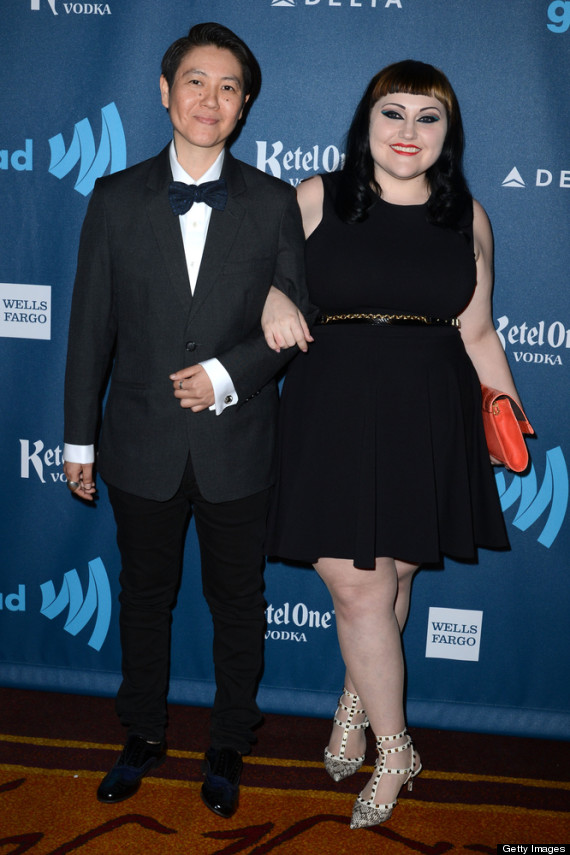 ALSO ON HUFFPOST:
PHOTO GALLERY
BEFORE YOU GO
Slimmed-Down Celebrities: Stars Who've Kept The Weight Off
PHOTO GALLERY
Slimmed-Down Celebrities: Stars Who've Kept The Weight Off