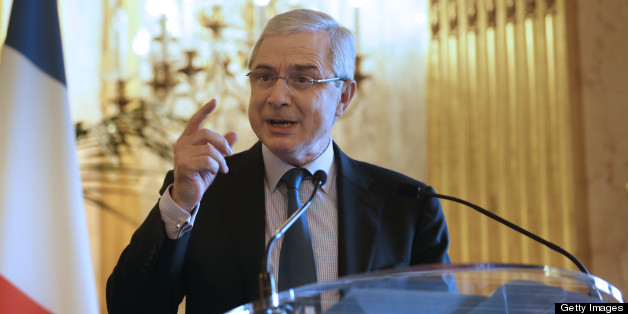 As France prepares to make a decision on gay marriage, opponents of the sweeping social rights legislation are stepping up their efforts to delay the final vote.
According to the Agence France-Presse, Claude Bartolone, head of France's National Assembly, received a direct threat in a letter containing gunpowder. The letter demanded he suspend Tuesday's vote on the "marriage for all" bill.
As The Local notes, if the majority of parliament votes in favor of the legislation, gay marriage would be effectively legalized in the country.
Signed by "social forces of order," the letter stated: "Our methods are more radical and expeditious than the demonstrations, you wanted a war, you have it." The typed letter went on to threaten Bartolone's political career.
Unlike other opponents of gay marriage in France who have expressed strong Catholic ties, the signers denied any religious affiliations, instead writing that they are "non-religious and atheists." The authors also rejected any political ties to the France's left or right-winged parties.
This is not the first time the group has made itself known. As Le Huffington Post notes, there is an ongoing investigation into similar letters sent to Jean-Michel Gentil, a judge in the Nicolas Sarkozy campaign finance case, and several journalists.
On Sunday, thousands of demonstrators gathered in Paris to protest the upcoming gay marriage vote. Despite the last-minute demonstrations and threats, France's parliament is expected to hold the second reading of the legislation Tuesday, as planned.