Sometimes a girl just needs a little break from the hubby.
HuffPost senior lifestyle editor Lori Fradkin snapped a photo of this sign outside The Patriot Saloon in New York City Sunday night. Ladies, don't all rush out there at once: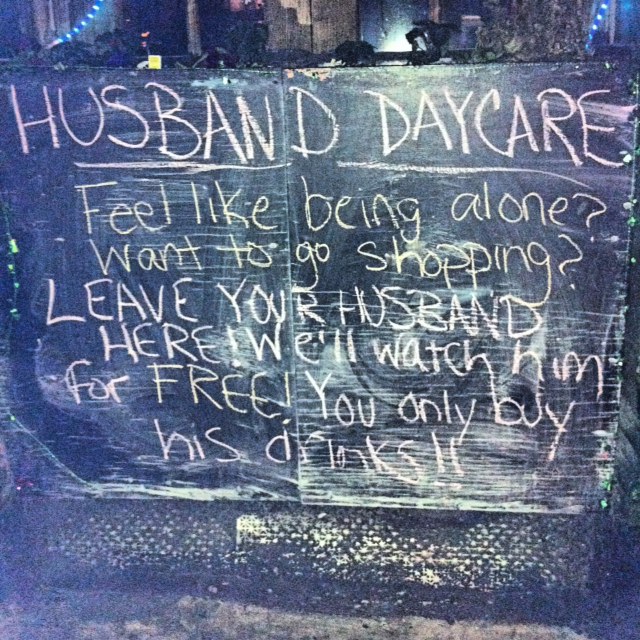 Drinks for him and alone time for you -- what's not to like? And if New York City is too far, you can drop your hubby off at the Mad Capper Saloon and Eatery in Minnesota, which offers a similar service.
Read more funny signs in the slideshow below.
Keep in touch! Check out HuffPost Weddings on Facebook, Twitter and Pinterest.