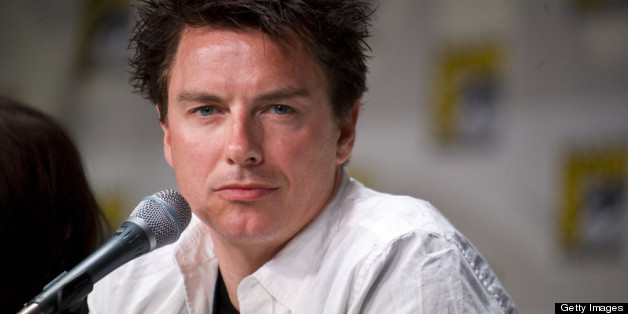 You won't be seeing John Barrowman as Captain Jack Harkness in the "Doctor Who" 50th anniversary special for one very simple (but surprising) reason: He wasn't asked.
"Everyone on Twitter tries to make it like it's my decision, but the bottom line is I was not asked," Barrowman told TVLine. "[The Powers That Be] don't want to put Jack in it. And I know fans are really upset about it, as was I."
The Huffington Post's request for comment from BBC America was not immediately returned.
Barrowman originated the role of Captain Jack when "Doctor Who" began its current run in 2005. The character went on to star in his own spinoff "Torchwood," which migrated from BBC Three to BBC Two to BBC One, and then became a co-production of BBC One and Starz for its fourth season.
Captain Jack may not be in the "Doctor Who" 50th anniversary special, but there will be plenty of familiar faces. David Tennant and Billie Piper will return as the Tenth Doctor and Rose Tyler. Additionally, Jemma Redgrave, John Hurt and Joanna Page will join Matt Smith and Jenna-Louise Coleman in the 50th anniversary special.
"Doctor Who" airs Saturdays at 8 p.m. ET on BBC America.
PHOTO GALLERY
"Doctor Who" Season 7
BEFORE YOU GO