If you needed photographic evidence that Justin Bieber and Selena Gomez have likely rekindled their romance, then look no further than the Instragram photo Biebs posted and quickly deleted.
On Saturday night, the 19-year-old Canadian singer posted a photo of himself and Gomez, 20, looking quite "snuggly" to quote TMZ.
The photo of the young lovebirds, who broke up in what we thought was the final chapter of their romance around New Year's Eve, comes right after reports that the two were spotted kissing in Norway, where Bieber performed a concert the other night.
"They were holding hands, hugging and they kissed on the lips," a source told People magazine. "They looked really in love, like no fights ever happened before. It definitely looked like they were back together."
What's more, reports of their probable reconcilation follow photos that show Bieber touting Gomez as the screensaver on his iPhone. But while we knew Bieber was itching to get back together with Gomez, we're more than slightly surprised that the former Disney star was game to give it another go -- especially after all her talk of being happy to be single.
We can't help but wonder if Gomez getting back together Bieber has something to do with her new album and world tour, which kicks off later this year.
We'd like to think we aren't so jaded to be convinced the romance is purely publicity related, so we'd like to believe the source that told the Daily Mail the pop star pair just "have a crazy connection."
"They just can't seem to break their connection," the source told the U.K. paper. "It can be intense."
It looks like "Jelena" is back on, but we're taking bets as to how long it lasts this time around.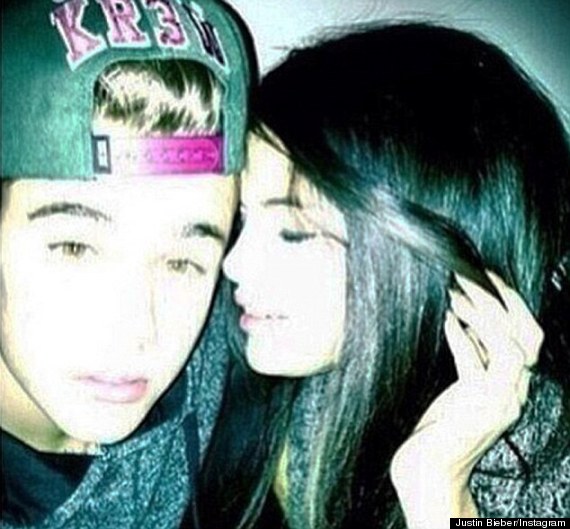 BEFORE YOU GO
PHOTO GALLERY
20 Under 20