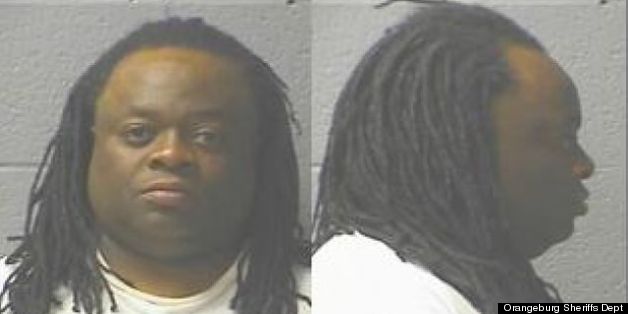 No wonder Pac Man wants to eat everything.
South Carolina man Luis Tyler, 40, was arrested last Tuesday and charged with trafficking marijuana after officers doing an undercover investigation pulled him over and found the Pac-Man machine allegedly stuffed with bags of pot in his vehicle, according to The Post and Courier.
Tyler's vehicle was impounded and bail was set at $75,000, The Times and Democrat newspaper reported.
Sheriff Leroy Ravenell touted the arrest as a major one and promised more of the same in a pun-filled press statement.
"We are and will continue to investigate the criminals in our community and make arrests," he said, according to MidlandsConnect.com. "You may be looking for a high score but what you'll get is game over."
As novel as attempting to smuggle drugs in a Pac-Man machine may sound, it's only one of the many creative ways thieves have used in their efforts to sneak contraband under the prying eyes of law enforcement.
Last month, a man dressed as a woman was arrested at an airport in southern Brazil last week for allegedly trying to smuggle cocaine in a fake butt.
In February, a Massachusetts man got a unique Valentine's Day gift when he allegedly received a package containing not only several heart-shaped boxes of chocolate, but also a teddy bear stuffed with three bags of crystal meth valued at around $10,000.
And back in January, a drug smuggler's plans to make money sneaking marijuana into the United States went up in smoke after U.S. Customs and Border Protection officials discovered 310 pounds of pot hidden among frozen carrots.
BEFORE YOU GO