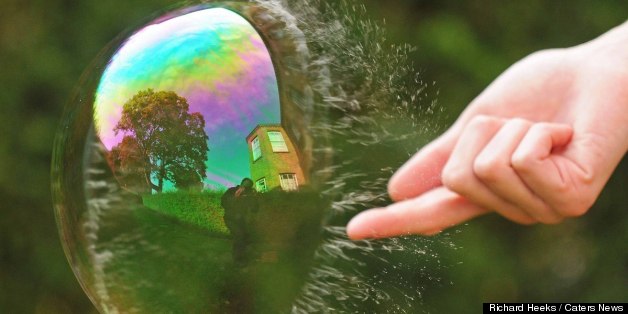 The bubble photographer is back! Richard Heeks, who once delighted us with images of bubbles freezing mid-air, returns with a series more appropriate for warmer weather.
The UK-based photographer captures the short-lived reflections seen in giant, soapy orbs. Before the hovering bubbles burst, Heeks preserves their childlike delight in a single shot.
Scroll through the slideshow below to take a peek at Heeks's double bubbles -- say that five times fast! -- and let us know what you think of the soapy photos in the comments below.
PHOTO GALLERY
BEFORE YOU GO
Amazing Images Within Bubbles
PHOTO GALLERY
Amazing Images Within Bubbles
[h/t The Daily Mail]