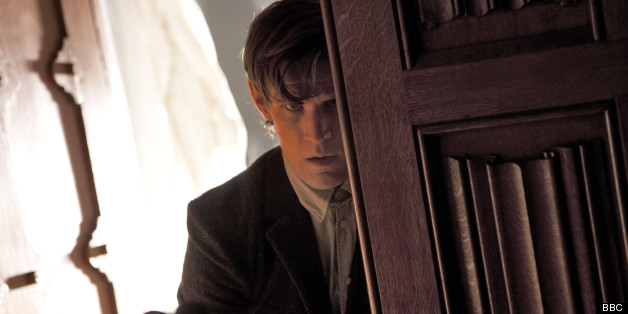 The big secret -- "Doctor Who's" name -- could be revealed in the Season 7 finale ... emphasis on could.
The episode is titled "The Name of The Doctor," but this is one secret that's been long buried. Consider the fact that the TV series is celebrating its 50th anniversary. So yeah, that long.
"There's going to be a revelation. I'm not teasing. I'm not wrong-footing you -- you're about to learn something about the Doctor that you never knew before," "Doctor Who" executive producer Steven Moffat wrote in his Radio Times episode guide. "And I think you're in for a shock."
The Season 7 finale, which Moffat wrote, will also see the return of River Song (Alex Kingston) and viewers will remember that the character knows the Doctor's name.
BBC America released this description for the Season 7 finale along with the episode posters below: "Someone is kidnapping the Doctor's friends, leading him towards the one place in all of time and space that he should never go."
"Doctor Who" airs Saturdays, 8 p.m. ET on BBC America.