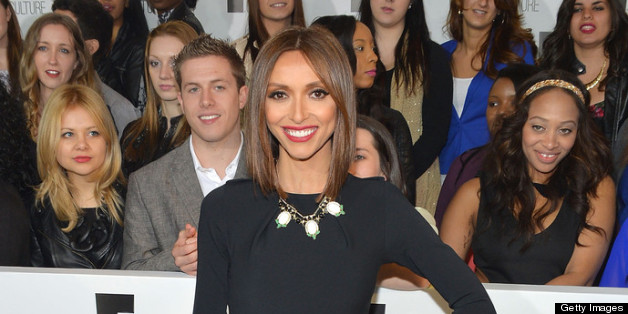 "Hollywood Unplugged," a new series on HuffPost Entertainment, shows our culture's most influential figures in a new light. Instead of focusing on their accomplishments, it examines how they continue to thrive despite the inevitable stress.
Giuliana Rancic is a busy, busy woman. She not only anchors E! News everyday but also headlines E!'s "Live from the Red Carpet," hosts NBC's "Ready for Love" and stars with her husband, Bill Rancic, in the reality show "Giuliana & Bill". And did we mention the part about playing mom to eight-month-old Edward Duke?
In New York City on April 22, HuffPost caught up with Rancic on the black-and-white carpet at E!'s upfront event, where the cable network presents its upcoming slate to advertisers. Ahead, she reveals her strategies for balancing that wild work schedule.
What's the first thing you reach for when you need to decompress?
Red wine. Yes, red wine. [Laughs]
Where do you go when you need a change of scenery?
Chicago, I love Chicago. I live in L.A., but we go to Chicago all the time for a change of scenery. I love Mexico too. I love Cabo.
What advice would you give your stressed-out self?
You know what? I'm not stressed anymore. I used to be stressed, but now I realize that what I'm doing is so great, so anytime I start feeling like I'm about to get stressed, I step back and go, 'What are you getting stressed about? Because you're going to interview 'The Voice' judges? I mean, there are bigger stresses in life -- check yourself.' So I make sure that I don't become that person.
Whose ability to balance work and life do you envy?
Angelina Jolie, because she genuinely seems like she's so involved with her children and really does step away from the spotlight. When she's in it, she does it, and she does a great job -- acting and promoting her movies, but when she's with her family, she steps away.