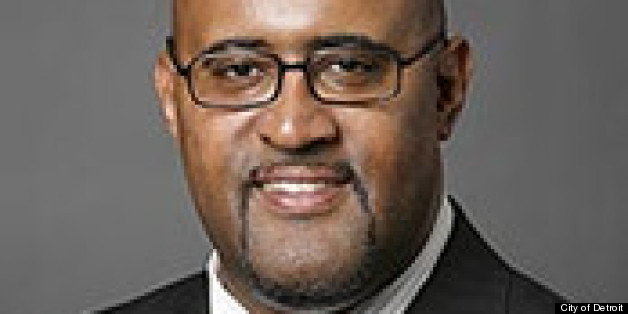 Kenneth Cockrel Jr., a long-time Detroit City Council member who also briefly served as the city's mayor, will not be running for re-election later this year.
The 2013 election marks the first year that City Council members will be elected by district rather than at large.
Cockrel announced the news on Twitter Tuesday morning. He explained further on his blog:
It has been my honor to serve the City of Detroit for the over 15 years as a member of the Detroit City Council. This service has included a term as Council President and a seven-month stint as Mayor following the resignation of Kwame Kilpatrick in September 2008.

As the filing deadline for the 2003 municipal elections approaches, I have thought long and hard about whether or not to seek a fifth four-year term. I have decided that this current term which ends December 31st will be my last. I will not run for re-election this year.

Because of my deep and abiding love for this city I did not make this decision lightly. However, I've concluded that now is the time for me to leave my current position.

Though I've been able to accomplish much during my four terms, I've also come to realize that in a strong mayor form of government, which our city charter prescribes, there are limits to how much a council member can accomplish. These limits are frustrating to me. I feel that I must seek new challenges, new opportunities, and new ways to help this city I love so dearly.

Make no mistake, my heart remains with Detroit. I remain committed to helping our city overcome its current obstacles and realize its vast potential. But I also believe that I can best aid in that important work in a different way.
Cockrel's decision not to run could shake up the primary election for the sixth district, which encompasses Woodbridge, Corktown, parts of Southwest Detroit and the western corner of downtown Detroit. JoAnn Watson, who lives at 300 Riverfront Towers, has not said whether she plans to run again. Some insiders are hoping that state Rep. Rashida Tlaib (D-6th), will also run for City Council.
The election by district is a mandate of the new city charter that took effect last year. Previously, Council members were chosen from a citywide pool; now, candidates will run in one of seven districts in the city, and two at-large candidates will also be chosen.
Cockrel was elected to Detroit City Council in 1997 after serving on the Wayne County Commission for three years.
He became mayor in September 2008, after former Mayor Kwame Kilpatrick resigned following the infamous text-message scandal. He did not win re-election to the mayor's office the following year.