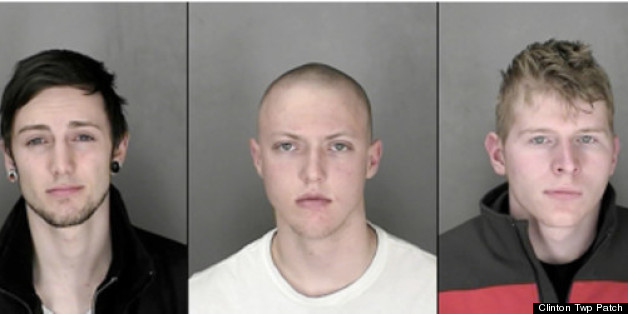 Police took three young men into custody in the Detroit suburb of Shelby Twp. in connection with several break-ins of churches during the Easter holiday that may have netted the thieves over $40,000 in stolen donations.
According to police, the three young men, ages 17 to 20 years old, committed a chain of robberies that escalated into sophisticated crimes, "which used special equipment to get into safes, radio systems to communicate and documents to disarm alarms," according to Clinton Township Patch.
Police arrested the 20-year-old early Monday morning, after the three young men robbed a Speedway gas station in Shelby Twp. The 19-year-old was arrested after a chase on foot shortly thereafter. The 17-year-old turned himself into police the next morning.
When the police executed search warrants to search two of the suspects' parents' homes and a storage unit, they found cash and donation envelopes from area churches, according to Patch. The police said they spent cash from the churches on flying lessons and electronics, among other high-priced items.
According to Patch, the thieves are suspected of stealing more than $40,000 in Easter donations from the safe at St. Therese Lisieux Roman Catholic Church in Shelby Twp. Police also think the trio took an undisclosed amount of cash from the town's St. Luke Lutheran Church. They're also implicated in a robbery at the St. Lawrence Catholic church in nearby Utica, and may have robbed a police officer's supply store of badges, handcuffs and other equipment.
A priest from St. Therese Lisieux says that a chalice used to perform Mass is still missing.
The three men were expected to be arraigned on safecracking and theft charges on Tuesday while an investigation continues, according to the Detroit Free Press. Investigators believe the trio could possibly be linked to a dozen additional break-ins.
Hat Tip: Clinton Twp. Patch
PHOTO GALLERY
Dumb Criminals: Mugshot Gallery
BEFORE YOU GO