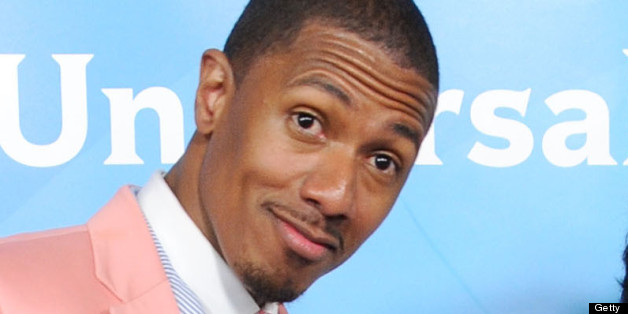 Is it just us, or does Nick Cannon's suit make him look like the rabbit from Alice In Wonderland (or just an Easter bunny in general)?
The comedian and host of "America's Got Talent" stepped out in a pink and blue three-piece suit on Monday for NBC's Summer Press Day that closely resembled the furry Wonderland character's getup. Cannon even completed the look with White Rabbit's most famous accessory--a chained pocket watch. However, the addition of a gilded walking stick and personal mirror-holder (gone are the days of umbrella holders) was the star's own personal touch.
This isn't the first time we've seen a star channel one of our favorite fictional characters before. Remember when Nicki Minaj was a dead ringer for Mother Ginger from The Nutcracker? Or that time Jamie Foxx copied The Joker's signature look? They were all spot-on remakes, although we're not quite sure they were trying to be.
Here's a look at Nick's pastel ensemble.