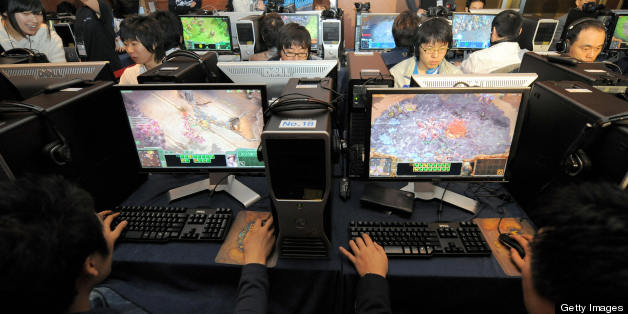 That U.C. Berkeley sophomore Conan Liu won a scholarship for leading his sports team to victory isn't all that exceptional. However, the fact that the sport in question was competitive video gaming shows how the definition of a successful college athlete is expanding in our increasingly digital world.
Liu received the $4,000 "Most Valuable Player" scholarship from professional video gaming league AZUBU for being an essential component in the Cal eSports team's win earlier this year at "Starcraft II: Wings Of Liberty" in the Collegiate StarLeague tournament against over 300 teams hailing from schools around the globe.
The Cal team netted a prize of $40,000 for their efforts, toppling top competitors at South Korea's Chunnam Techno University, University of Washington and Aarhus University in Denmark--making UC Berkeley the first squad in the competition's six-year history to win the tournament more than once.
"With the scholarship money, I'll probably get some upgrades to my computer and buy a new computer for my parents, since they've got really outdated ones," Liu told Berkeley student newspaper The Daily Californian. "The rest I'll most likely just save for tuition."
In its announcement of the scholarship, AZUBU called Liu "one of the world's most electrifying players."
In separate interview with the Daily Californian, Liu gave some insight into the UC Berkeley team's success:
Aside from the obvious answer: 'Asians,' Berkeley has a history of E-Sports. We ran a StarCraft decal--the first StarCraft class ever. I knew the instructor: Alan Feng. He was really interested in math, so he placed a math-based emphasis on StarCraft. He would use equations and proofs to demonstrate effective strategy and he would ask his students to calculate the mathematics behind tactics like flanking.
While gaming scholarships aren't as common as those for, say, football, they are a growing phenomenon.
For example, the brilliant video gaming web comic Penny Arcade has been giving out $10,000 scholarships annually since 2007 for students who show "the most potential to positively impact the game industry," and Sony Online Entertainment awards its own $10,000 scholarship to young women interested in game design.
ALSO ON HUFFPOST:
PHOTO GALLERY
BEFORE YOU GO
The 7 Best Video Games For Stress Relief
PHOTO GALLERY
The 7 Best Video Games For Stress Relief