Shakira has been gracing our TV screens as a mentor on "The Voice," just months after giving birth to her first child.
After welcoming her son Milan in January, Shakira had to slip into those sequined outfits and show off her post-baby body before she was necessarily comfortable with it.
"[Losing baby weight] is the only thing that's been a little stressful," the 36-year-old singer told reporters during NBC Universal's press day on April 22, according to People. "I knew I had to come back here to do 'The Voice' two months after I had delivered a baby. I didn't have my four months of maternity like every woman on earth has. I'm not trying to complain, but it's been a process full of challenges."
Shakira also admitted that nowadays, new moms are under a lot of pressure to drop those post-pregnancy pounds fast -- and she doesn't think it's fair.
"I think that our mothers and grandmothers weren't under the pressure women of today are after delivering a baby," she explained. "My dad says there's nothing better than meat over the bones. So he likes my mom a little chubby. She was never under the pressure to have to get to her old weight -- and she never did."
And although Shakira looks to be back in her pre-baby shape, the "Hips Don't Lie" songstress reveals she's "still a few pounds over." She's been doing Zumba to try and lose the excess weight.
"I do Zumba. Zumba has been actually really great for me," Shakira said. "Even during pregnancy, I kept doing it until almost the end."
"Now with 'The Voice,' I don't have time to exercise," she added. "And when I have a day off, I just want to be with Milan."
See Shakira's post-baby body below: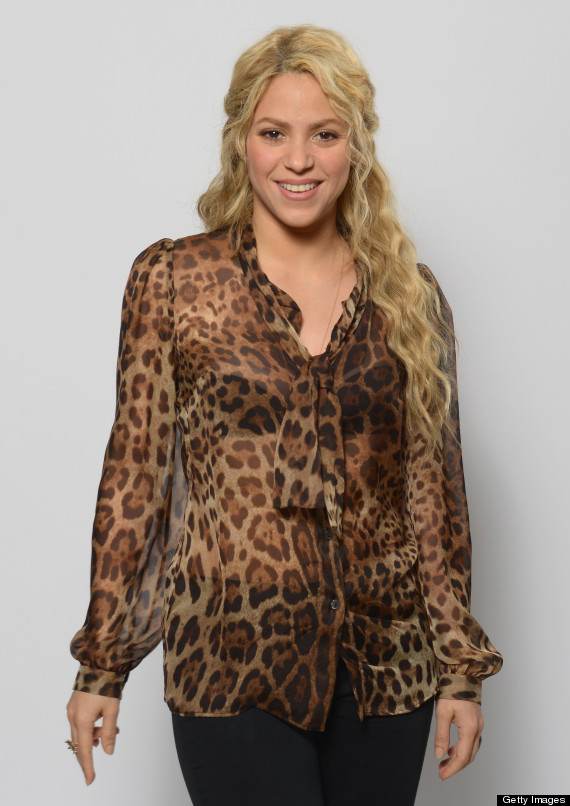 BEFORE YOU GO
PHOTO GALLERY
Before/After Pregnant Stars