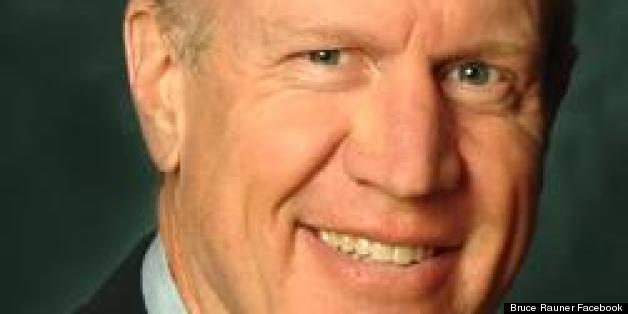 Billionaire venture capitalist Bruce Rauner looks like he's already on his way to being a bona fide Illinois politician.
Though he hasn't officially announced plans to seek the governor's office for the GOP (just an exploratory committee and a $1.3 million war chest), Crain's Chicago Business reports the likely gubernatorial candidate is already well-versed in the ways of clout.
Citing "multiple sources at Chicago Public Schools," Crain's reporter Greg Hinz said in 2008, Rauner allegedly called then-CPS CEO Arne Duncan to pull some strings for the family and get his daughter into the city's selective enrollment Walter Payton College Preparatory High School.
According to a ranking of public schools released Tuesday by U.S. News & World Report, three Chicago Public Schools ranked among the 100 best nationwide, including Walter Payton at number 45.
Walter Payton is so elite, in 2005 nearly 7,000 students competed for just 200 seats, according to Chicago Magazine.
Duncan apparently obliged Rauner's request, and the younger Rauner was admitted, graduated and is now a college freshman, Crain's reports. Details of the supposed string-pulling are outlined in a report by CPS Inspector General James Sullivan, which has not been released to the public per CPS policy and the Rauner's refusal to waive the privacy rights.
The news of Rauner's alleged clout move comes the same day as WBEZ published a "secret clout list" kept by Duncan's office in 2008. The list, which WBEZ sought through a FOIA request, took nearly a year to obtain.
(See the Arne Duncan's secret school admission VIP log below.)
As WBEZ notes, the Tribune first reported on the list's existence in 2010, with politically-connected VIPs making up nearly one-third of the requests to Duncan's office. The list included children of Chicago aldermen and state lawmakers.
Ironically, despite wanting to get his daughter into one of the city's public high schools (albiet its most elite), Rauner has previously gone on record blasting CPS teachers, namely those in the "grasp" of the union.
The businessman is also among Mayor Rahm Emanuel's personal advisors and is a past director of the Chicago Education Fund, which backs private investment in charter schools.
Secret clout list for Chicago public schools by Chicago Public Media
BEFORE YOU GO
PHOTO GALLERY
Chicago School Closings