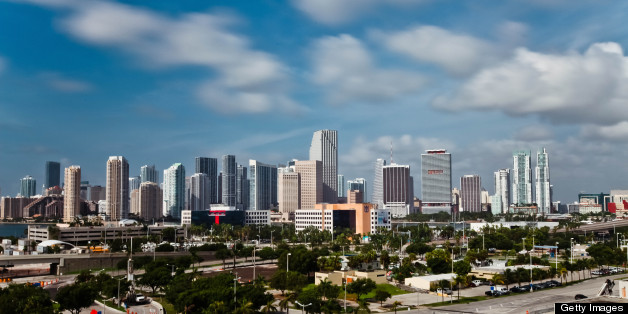 Last week Miami ranked ninth nerdiest and now Amazon.com has us placed as the third most well-read city in America.
Perhaps Miami is not a Bubblicious-chewing, sun-drunk, superficial bimbo after all?
The online bookseller gathered sales data from U.S. cities with populations over 100,000 and then divided the number of books, magazines, and newspapers bought by the number of residents.
Miami came in third, following Knoxville, TN, which came in second, and Alexandria, VA, which took top prize. See the full list here.
Awesome book buying, 305. Way to make our neon city look smart!
Yet the cynic in us can't help but point out that more online book sales could mean 1.) a lazier population who can't seem to make it outside to buy from brick-and-mortar stores and/or 2.) a city that lacks enough bookstores and newsstands to actually buy from.
A study last year compiled the 25 most literate cities in the U.S., and Miami did not make the cut when library resources, Internet resources, the number of bookstores, periodical publishing resources, newspaper circulation, and education levels were considered.
What do you think is behind Miami's most recent ranking?
PHOTO GALLERY
BEFORE YOU GO
Best Books of 2013?
PHOTO GALLERY
Best Books of 2013?