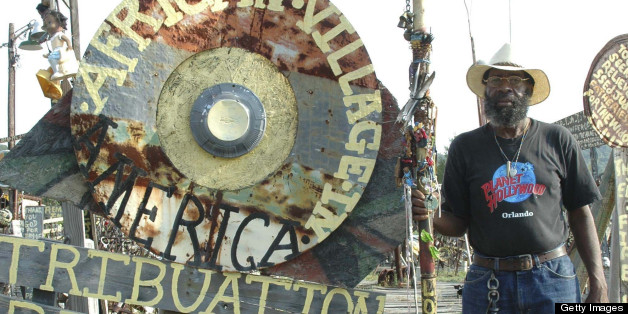 The Tin Man sent his regrets.
On a recent trip to Alabama, I'd hoped to visit the artist Charlie Lucas and his rural art environment at Pink Lily, near Montgomery. But the 61-year-old metal craftsman and painter was busy showing at a juried art festival. And besides, he had moved to Selma almost a decade ago and now worked in a warehouse studio.
I had heard conjecture that Joe Minter's African Village in America might be the last "yard show" in Alabama. At least it seemed to be the last of these African-American art installations to remain inhabited and undisturbed. If that claim were true, I wondered, what had happened to the rest?
Read more on The New York Times