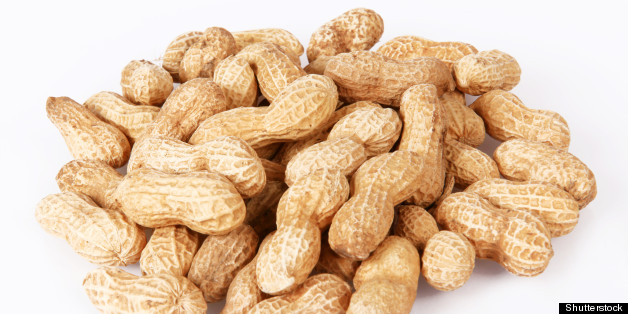 Booths, the U.K.-based grocery chain, has recalled its "monkey nuts." The store failed to disclose on the packaging that the product contained peanuts -- but the Wholehearted Roasted Monkey Nuts are merely peanuts contained in their shells. Obvious or not, it was issue enough to warrant the recall.
The Food Standards Agency issued an allergy alert, and about 300 bags have been removed. The store issued a statement:
"If you have an allergy to peanuts, please do not consume this product and return it to your local store for a full refund."
It's a scary world we live in, if the bag of peanuts has to disclose that it contains peanuts, to make sure that people allergic to peanuts don't accidentally consume them.
[h/t Gawker]
BEFORE YOU GO
PHOTO GALLERY
Vintage Food Ads That Would Never Run Today