Justin Bieber knows how to make an exit.
Bieber and pal Lil Za busted a move on the way out of his hotel in Stockholm, Sweden, Wednesday, demonstrating the perks of having had a swagger coach.
Perhaps concerned that his image is becoming too racy, the "Baby" singer, 19, sported a playful red onesie as he caught his tour bus and headed to his last concert in the Swedish capital. (No word on whether the moment will be rendered in a cartoon.)
Bieber has made some bold sartorial statements lately. We can only hope this fedora-and-Chanel face mask combo doesn't take off as a trend anytime soon.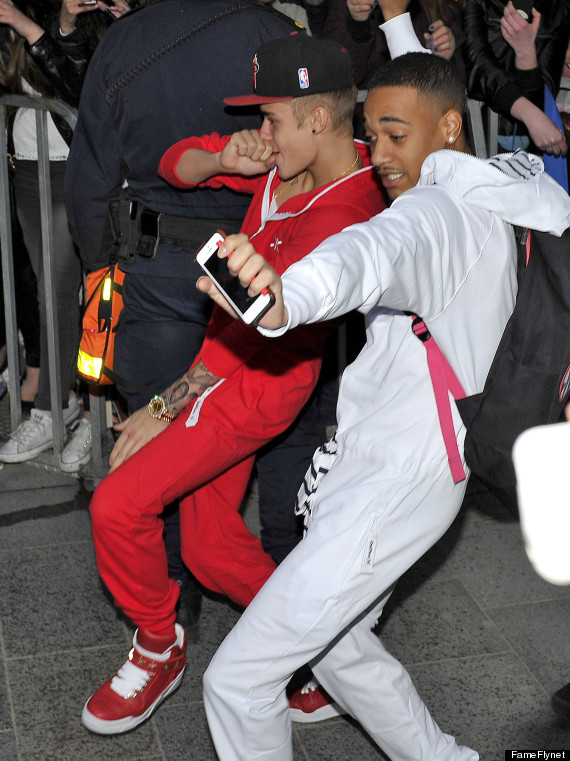 BEFORE YOU GO