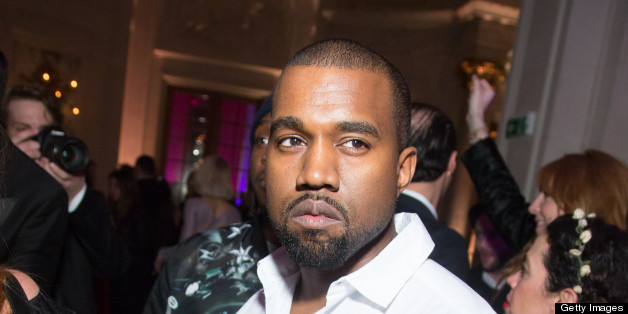 Kanye West will appear as musical guest on the season finale of "Saturday Night Live" opposite host Ben Affleck when the show airs on May 18. NBC made the West announcement official on Friday, just one week after rumors had the rapper making a return trip to the Studio 8H stage. (NBC wouldn't confirm West's involvement at the time, owing to the fact that the May lineup of shows was not finalized.)
Affleck, who is hosting for a fifth time, and West make for a star-studded finale. Last year, Mick Jagger acted as host and musical guest (along with Dave Grohl and members of Arcade Fire); in 2011, Justin Timeberlake and Lady Gaga closed out the season.
This will be West's first "SNL" appearance since 2010, when he appeared on the Oct. 2 episode with host Bryan Cranston. Those performances were memorable because of both controversy and ingenuity: West performed "Power" (which includes a lyric that mocks "SNL"; it was changed for broadcast) and "Runaway" (which included some wild "SNL" set design and ballerinas).
No word yet on what songs West will perform, but he could debut the song "I Am God," a new track that was misidentified as the title of West's upcoming album back in March.
Affleck and West aren't the only big names coming to "SNL"; NBC announced that the May 11 show will feature Kristin Wiig as host and Vampire Weekend as musical guest.
[via @NBCSNL]
PHOTO GALLERY
Celebrity News & Photos
BEFORE YOU GO