Maria Shriver, 57, is a striking woman. She's a journalist, an author, the former first lady of California and a truly beautiful woman. But out on the streets of Los Angeles, Calif., this morning, she looked a little ... different.
X17online caught up with Shriver, who opted for casual Friday out on a coffee run, with tights, a sweatshirt, sneakers and clearly no makeup on.
Since we just recently saw Arnold Schwarzenegger's ex-wife skip the makeup at the beach and look stunning all the same, we're going to chalk this rather unflattering photo up to bad lighting/timing/angle.
Shriver and Schwarzenegger separated in 2011 after 25 years of marriage, when the former Governor admitted to having a child with the family housekeeper.
Last Easter though, the two had brunch together with their children, which sparked rumors they were possibly getting back together. Then again, there were rumors of reconciliation two months prior as well, and nothing definitive came out of that.
In more professional news, there has been speculation that Shriver may return to NBC, where she had worked prior to Schwarzenegger's run for governor of California.
PHOTO: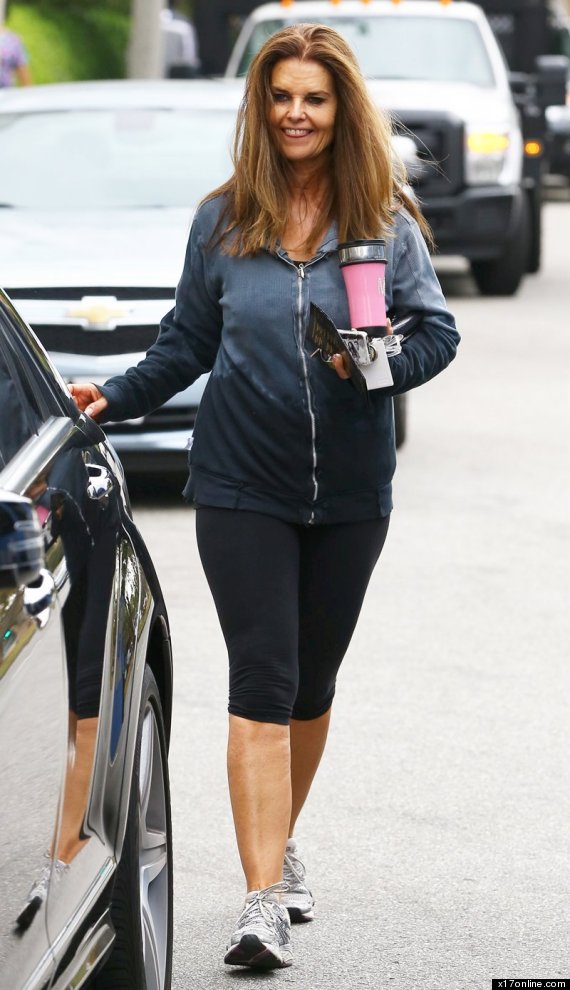 BEFORE YOU GO