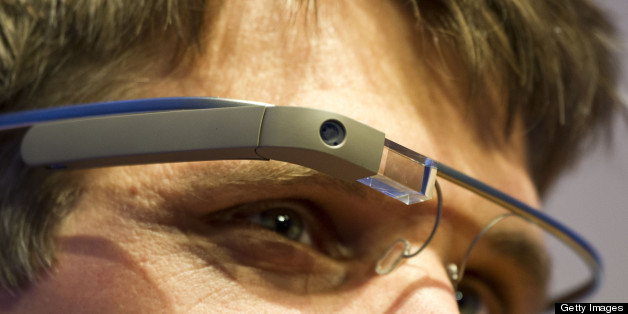 The New York Times on Thursday released a news app for Google Glass, the highly-anticipated computer eyeglasses that can record video, take pictures and connect to the Internet.
The app will provide summaries of top news articles and push breaking news with audio alerts, according to The Times. Glass users can have the summaries read aloud by swiping the side of their augmented reality spectacles.
Danielle Rhoades Ha, director of communications for the Times, wrote in an email that the company is "an early tester of the Mirror API," the interface that allows developers to build apps that interact with Glass. She called the app "a lightweight service for Google Glass."
According to TechCrunch, the Times app is the "first installable third party app" for Glass.
Google last month announced the winners of its #ifihadglass contest -- 8,000 people selected to buy $1,500 versions of Glass before they are available the general public next year. The small number of people who have Glass will be able to connect their New York Times accounts to Glass though The New York Times website.
"Stay informed while you're on the go, wherever you go," the Times writes on the introductory page.
Timothy Jordan, a developer advocate at Google, demonstrated a version of the New York Times app during a presentation at the South by Southwest conference last month. Headlines and the author byline appear over images on the Glass display.
Jordan described the experience of reading Times content on Glass as something he would do "walking in between meetings" or if he's "going for a short walk to take a break."
"I can kind of look at the world around me, and I'm also hearing something about what's going in in the greater world beyond me," Jordan told the audience. He emphasized that people "wouldn't want to read an entire news story on Glass.
"When we think about Glass we don't think about staring at the screen all day," Jordan said. "We think about these quick interactions, so what is a good experience is reading a headline, or seeing a picture coming out there from the world and getting these headlines throughout my day."
Earlier this month, Andreessen Horowitz, Google Ventures, and Kleiner Perkins Caufield & Byers -- three prominent venture capital firms -- announced Glass Collective, a joint investment group that will fund projects for Glass.