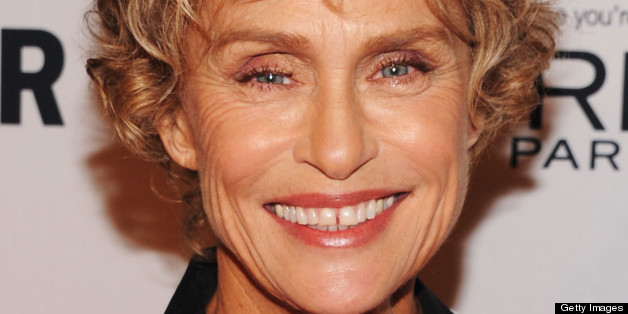 Celebrity drug confessions are not necessarily shocking news, but when they come from supermodel, actress, style-maven and activist Lauren Hutton? Pretty unexpected, we'd say.
Hutton, 69, attended the African Rainforest Bowery Hotel Conservancy last week and was overheard telling an interesting story.
"We were stoned," Hutton reportedly said to a New York Daily News reporter, recalling a time when she got lost in a forest on the island of Seychelles. "It was a very scary night, and all you could hear was the bats. They have these gigantic bats. It took three hours to get out, and it was on the edge of a cliff."
Surprising as that may be, it turns out this isn't the first time Hutton has recounted a drug-related story. In a 2004 interview with Esquire titled "What I've Learned," the supermodel reminisced: "I was hanging out with this tribe in the interior of the Congo. This girl and I were tripping along one night in the dark jungle. She looked up at me and held out this swarming hand of bugs. She grabbed one, chewed it, looked at her hand, then looked at me. And so, being from Charleston and having good manners, I took it."
Continuing: "They're delicious -- taste like Brazil nuts -- though I didn't quite taste 'em until the seventh one because I was stoned on pygmy white lightning at the time. And thank you for letting me tell that story because it was a great time and I'm happy to remember it."
On a scale of 1 to Justin Timberlake "tripping" at Coachella, we'd say Hutton's tales rank pretty high.
CORRECTION: An earlier version of the text mistook the Seychelles story and the Congo story to be one and the same. Since they occurred in different countries and possibly at different times, the text has been amended to reflect that.
BEFORE YOU GO