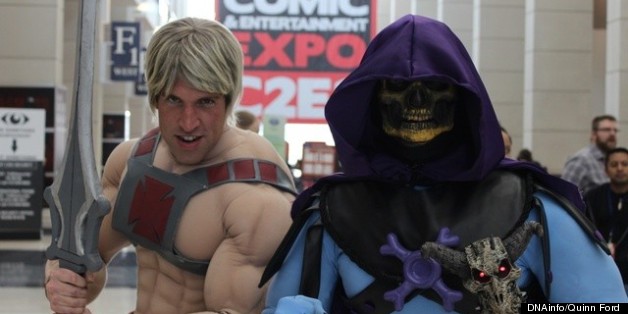 Story by Quinn Ford, courtesy of DNAinfo Chicago

If ever there was a time for Chicago's criminals to take a break, it would be this weekend. What with all the superheroes in town.
Fans from across the country descended upon McCormick Place Friday for the kickoff of the 2013 Chicago Comic and Entertainment Expo. And comic-book heroes from Wolverine to Iron Man roamed the halls. Villains, too, with appearances by the Riddler and "Star Wars" Storm Troopers.
The three-day expo, which runs through Sunday, features a number of panels with comic book creators and stars of television shows like "Game of Thrones" and "The Mighty Morphin Power Rangers."
The expo also has almost anything a fan could want, including action figures, swords, tattoos and, of course, lots and lots of comic books.
BEFORE YOU GO