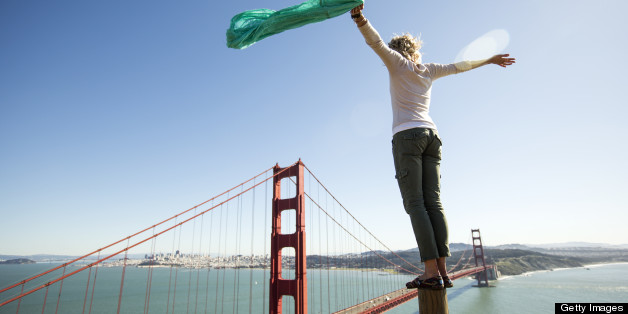 Bay Area residents can put away the long sleeves for the rest of the week as a wave of warmth is headed this way, with possible record-breaking temperatures by Friday, according to the National Weather Service.
They can thank -- or blame -- high pressure building over the area in conjunction with warming offshore winds, said Christine Riley, a meteorologist with the weather service's San Francisco Bay Area station.
Daytime highs are expected to hover in the 80s and 90s inland, which for many cities will amount to a 20-degree jump from normal beginning-of-May temperatures, Riley said.
But the heat should not be taken as a harbinger of the coming season. Forecasters expect two weeks of higher-than-average temperatures before the numbers settle down in the 60s and 70s.
"These temperatures are well above normal, but we see this year to year," Riley said. "We'll get a week or two of really warm temperatures, then it will normalize out."
Monday's warm spike was only approaching a record in San Rafael, where the forecasted temperature was 88 degrees; the record for April 29 was 89 in 1957. San Jose's high for the day was 93 in 1981, San Francisco's was set at 90 in 1996, and Oakland's record was 97, also in 1981.
Friday could see some records broken, but only because that day has modest record highs. In San Francisco, the May 3 all-time high is 79 degrees.
"Some of the records are quite low," said Mark Studley, a hydrologist
for the weather service. "And we're going to get warmer into the week."
PHOTO GALLERY
Warm Weather Hangouts
Contact Robert Salonga at 408-920-5002. Follow him at Twitter.com/robertsalonga. ___