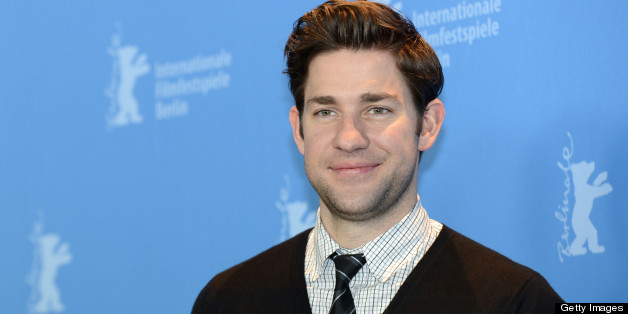 John Krasinski is heading to "Arrested Development!"
According to Entertainment Weekly, the "Office" star, who says goodbye to Jim Halpert this May, will appear in the new season on Netflix, which is set to debut on May 26.
EW had no further details about Krasinski's role on "Arrested Development," but reports the cameo is tucked into one of the new 15 episodes.
Representatives for Netflix and Krasinski did not immediately reply to The Huffington Post's request for comment.
Krasinski joins a long list of "Arrested Development" guest stars for the new season on Netflix: Mae Whitman, James Lipton, Ben Stiller, Liza Minnelli, Carl Weathers, Henry Winkler, Scott Baio and Jeff Garlin are returning to the revived comedy, and new faces Seth Rogen, Kristen Wiig, Conan O'Brien, Andy Richter, Isla Fisher, John Slattery, Ben Schwartz, Terry Crews and the guys of "Workaholics" will also appear. Plus, "Arrested" narrator and executive producer Ron Howard will show his face for the second time ever on the series (the first was in the Season 3 finale).
The new season of "Arrested Development" debuts on Netflix on Sunday, May 26 at midnight.
PHOTO GALLERY
BEFORE YOU GO
The 15 Most Hilarious 'Arrested Development' Supporting Characters
PHOTO GALLERY
The 15 Most Hilarious 'Arrested Development' Supporting Characters