Taylor Swift loves to rock short shorts onstage and in everyday life, and now we know how she keeps her legs in shape.
The pop star was spotted wearing spandex hot pants and a tight black tank top as she left the Tracy Anderson Studio in Studio City, Calif., on Sunday.
While Swift is super fit, for some reason seeing her in workout gear seems weird, even though the star has talked about her workout routine before. In December, the 23-year-old told WebMD magazine (yes, it's a thing and Swift was even on the cover) that regardless of her tour schedule, she goes for an hour-long run on a treadmill every day.
"For me, running is about blasting a whole bunch of new songs and running to the beat. It's also good because it makes me find a gym wherever I am," she told the magazine.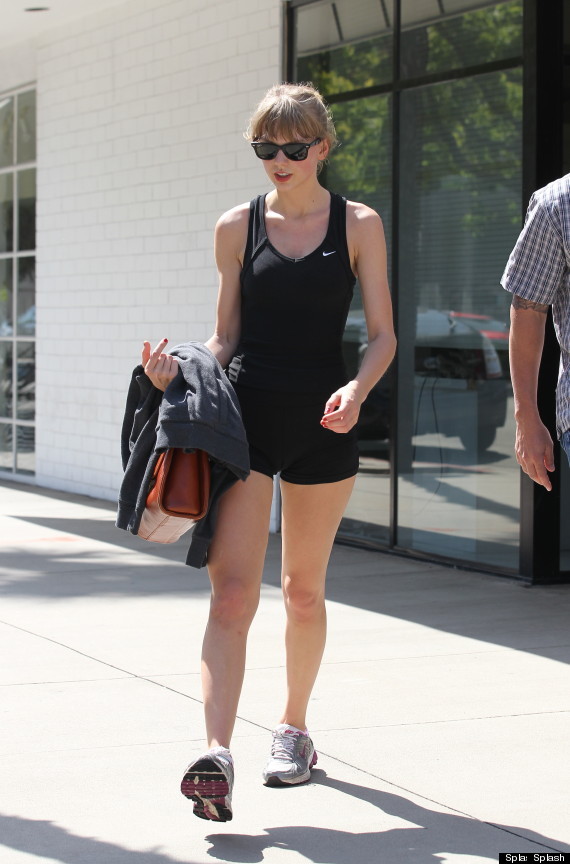 BEFORE YOU GO