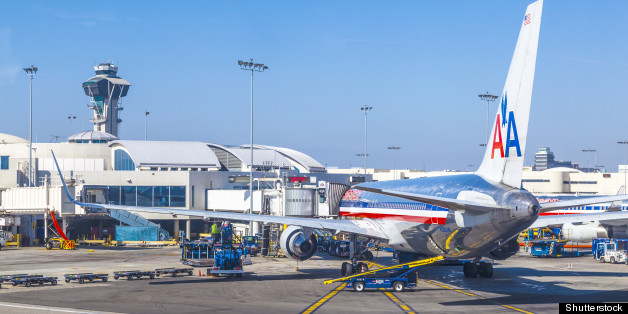 Legislation to avert furloughs at the Federal Aviation Administration has been held up because of a typo in the bill, ABC News and CNN report.
The Reducing Flight Delays Act Of 2013 -- which would authorize the FAA to use $253 million to fund air traffic controllers -- lacks an "s" in the word account.
With lawmakers in recess, the bill will get a procedural correction and be sent to the president's desk for signing Tuesday, according to ABC.
The typo illustrates how quickly members of Congress moved to avert flight delays caused by sequestration cuts before they left for recess. The Senate passed the bill without a roll-call vote Thursday evening, and the House passed it by a 361-41 margin Friday morning.
The FAA announced it was suspending employee furloughs on Saturday and said the nation's air traffic system would be normal by Sunday evening.
Beyond the FAA and travelers dependent on it, those dependent on Meals on Wheels programs, Medicare's prescription drug program, and Head Start programs have not been spared from the impact of sequestration cuts.
BEFORE YOU GO
PHOTO GALLERY
What Sequestration Would Cut