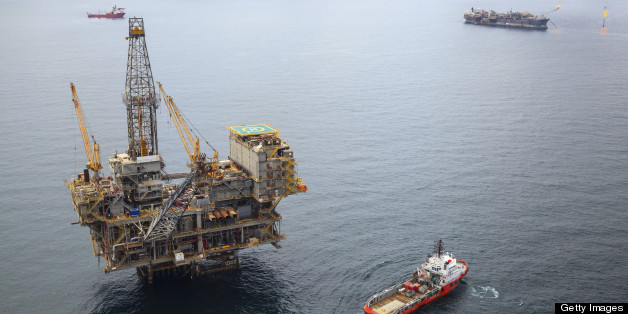 Employees working for offshore oil and gas operations were found to be seven times more likely to die on the job than the average U.S. worker, according to a study released by the Centers for Disease Control and Prevention last week.
The CDC tracked fatalities from 2003 to 2010 and found that 128 people have died while working at offshore operations, like the rig made famous by 2010's Deepwater Horizon explosion and oil spill that killed 11 people. That accident was included in the study, which was part of the organization's Morbidity and Mortality Weekly Report.
A majority of the fatalities, 65 of 128, were related to transportation, and 49 of those involved helicopter accidents, mostly due to poor weather and mechanical failures. New safety measures were implemented in 2009 and there have since been no weather-related helicopter crashes (as of the end of 2012), according to the National Aviation Safety Board's accident database.
The average fatality rate for U.S. workers is 3.8 deaths per 100,000 employees. That rate is 27.1 per 100,000 for offshore workers, according to data from the Bureau of Labor Statistics.
Offshore oil and gas worker made an average of $37,640 a year in 2010 -- CNBC called the profession one of the worst 10 jobs in America earlier this month.
BEFORE YOU GO
PHOTO GALLERY
Gulf Oil Spill-- Looking Back