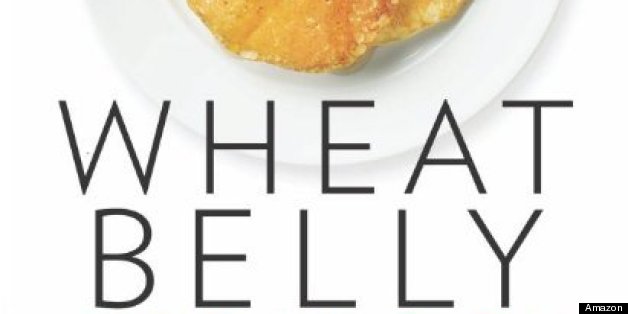 By Patricia Reaney
NEW YORK, April 30 (Reuters) - Dr William Davis, the American cardiologist who trumpeted the health benefits of a wheat-free diet in his 2011 best-selling book "Wheat Belly," has taken his approach a step further with a cookbook.
In the "Wheat Belly Cookbook" Davis explains the thinking behind his wheat-free eating plan, adds updates on research and includes 150 wheat-free recipes and instructions on how to make pizzas, pies, cakes and cookies with other types of flour.
Davis said he first stumbled upon the benefits of not eating wheat when he was looking at ways to improve his patients' cardiovascular health.
He found that a modern strain of wheat had a high glycemic index, which rates how food affects blood sugar and insulin, and a protein called gliadin that he says stimulates the appetite.
After advising patients to remove wheat and wheat products from their diet Davis said he noticed over a few months that they had improved sugar levels, had lost weight, suffered less fatigue and experienced other benefits.
Davis spoke to Reuters about writing the cookbook, developing wheat-free recipes and how to substitute wheat with other foods.
Q: How did you go from developing an approach to wheat-free eating to writing a cookbook?
A: "When I wrote the first wheat belly book (which explains his ideas) ... my editor said, 'That's not good enough. People want solutions.' So, I was essentially required to write a diet with it, which is the diet I use every day and have been for years."
Q: Where did all the recipes come from?
A: "For the most part I took food that people are already familiar with and recreated it. Some of the recipes are put in there for fun to round out choices in appetizers and desserts."
Q: Are they original recipes?
A: "They are all original. I did this along with people at the Rodale (publishing company) test kitchen."
Q: Are all of the recipes wheat free?
A: "It is mostly wheat-free and thereby mostly gluten free."
Q: What do you use in your recipes instead of wheat?
A: "There are a number of choices ... almond flour or meal is the most common, pecans, walnuts, seeds like sunflower, chia, sesame, pumpkin. Ground golden flaxseed is a good one ... Those are pretty much the work horses."
Q: How easy is it to convert to a wheat-free diet?
A: "You have to make some changes. There are some initial inconveniences. It means divorcing yourself from a lot of processed foods."
Mini pizzas (six servings)
3/4 cup warm water (100-110°F)
1 1/4 teaspoons active dry yeast
1 cup almond meal/flour
1 cup garbanzo bean (chickpea) flour
1/2 cup ground golden flaxseeds
1 teaspoon sea salt
2 tablespoons olive oil
1 1/2 cups sugar-free pizza or marinara sauce
Toppings (optional)
1 cup ricotta cheese
1 cup shredded mozzarella cheese
8 ounces thinly sliced fresh mozzarella cheese
4 ounces thinly sliced pepperoni
Thinly sliced and sauteed bell pepper and onion.
Thinly sliced and sauteed yellow squash and zucchini
Quartered grape tomatoes
2 tablespoons chopped fresh herbs
In a small bowl, whisk together the water and yeast until the yeast dissolves. Let stand for 10 minutes.
In a medium bowl, whisk together the almond meal/flour, garbanzo flour, flax-seeds, and salt. Add the oil and the yeast mixture and stir for 5 minutes, or until all of the ingredients are evenly distributed and a loose ball of dough forms. Cover with plastic wrap and let stand in a warm place for 1 hour. Divide into 6 equal pieces.
Preheat the oven to 350°F. Line 2 baking sheets with parchment paper.
Place a piece of parchment paper on the work surface. Place 1 piece of dough on a piece of parchment paper and top with a second sheet of parchment paper. Flatten with a rolling pin into a circle about 4 inches. Place the dough on the baking sheet. Carefully remove the top layer of parchment paper. Use a spoon or your hands to form a crust edge. Repeat with the remaining pieces of dough.
Bake for 20 minutes, or until lightly browned. Remove from the oven and top each with 1/4 cup pizza or marinara sauce and desired toppings. Bake for 10 minutes or until heated through. (Reporting by Patricia Reaney; Editing by Cynthia Osterman)
BEFORE YOU GO