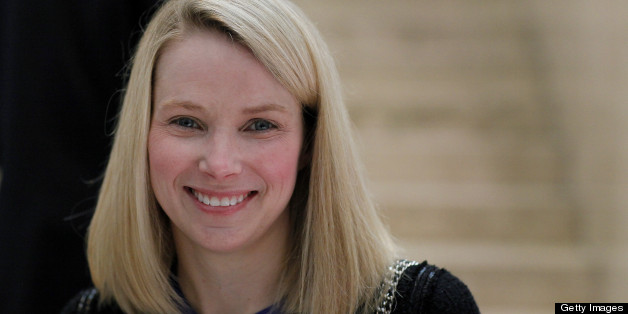 They can't work from home, but Yahoo workers can stay home for longer after they have babies.
Yahoo just announced that it is doubling the amount of paid maternity and paternity leave the tech company offers new parents. New mothers now can take 16 weeks of paid leave, up from eight. Fathers can take eight weeks. And all new parents get an extra $500, NBC Bay area reports.
The announcement comes just two months after CEO Marissa Mayer banned employees from working from home, angering many working parents.
It's tempting to see the move coming from Mayer, herself a new mother, as an empathetic gesture from someone who's been there. However, the decision to increase paid leave looks like Yahoo's latest attempt to lure talent by offering benefits in line with other Silicon Valley powerhouses.
Google gives new mothers five months of paid leave and fathers seven weeks. Facebook gives new parents four months off. Yahoo also started giving employees free meals and new phones since Mayer took the reins.
Mayer herself only took a few weeks off when she gave birth in 2012. And memorably remarked that "The baby's been way easier than everyone made it out to be," essentially angering just about anyone who's ever had a baby.
The 37-year-old CEO likely also didn't go through the same kind of agony a first-time mother often faces when returning to the office: She had a nursery built in her office.